Since organic fertilizer shows eminent and highly efficient result in agriculture, organic fertilizer production line project is widely used in fertilizer making business. What is more, the raw material to produce organic fertilizer is easily available. Compared with organic fertilizer, long-time use of chemical fertilizer will kill the nutrients in the soil and decrease its fertility. In order to achieve a long run profit, most of customers give up the application of the chemical fertilizer. And thus, organic fertilizer production market brings its prosperity.
ShunXin organic fertilizer production line project is ideas on how to develop organic fertilizer industry and help manufacturers solve production problems before, during and after using our organic fertilizer making machines.
Easy steps on how to make organic fertilizers with SX organic fertilizer machines
Most of new organic fertilizer production manufacturers have no idea about what the process of organic fertilizer production is. Actually, the complete organic fertilizer production line equipment includes:
Fermenting step: This step is the first step to make organic fertilizer. Fermenting process is to compost the material heap in a thorough way to rise up its temperature. Then, the temperature change will benefit microorganism for better growth. Our compost system is made of compost turner tools and fertilizer fermentation pot: organic compost machine like groove type compost turner, windrow compost turner , self-propelled compost turner, as well as crawler type compost turner; fermentation pot like organic fertilizer fermentation pot.
Crushing step: With the ending of the composting process, there remains some bulk material. In order to expel these blocks out, SX's semi-wet material crusher and new type vertical crusher can be put into use.
Mixing step: Industrial mixer machine like our disc mixer provide you with uniform organic fertilizer mix during the organic fertilizer manufacturing procedure.
Granulating step: As the crucial part of the whole production line, powder will become granular by using extruder granulator. It is convenient for commercial use to make granule fertilizer. Therefore, SX recommends you to use rotary drum granulator or disc pelletizer.
Get A Free Quote
Drying step: Due to the standard fertliser particles have a relative low water rate, rotary drum dryer is used to dry those granules.
Cooling step: In order to engage in the packaging process, rotary drum cooler needs to using for reducing the granular to normal temperature.
Screening step: There is screening machine for sale and SX rotary screen machine can help you get rid of unqualified organic fertilizer particles.
Packaging step: For the sake of labor force reduction, SX also has automatic packaging equipment for sale.
If you also need auxiliary equipment such as batching machine, coating machine, dust collector, conveyor, etc., contact us, please. We will spare no efforts to serve you!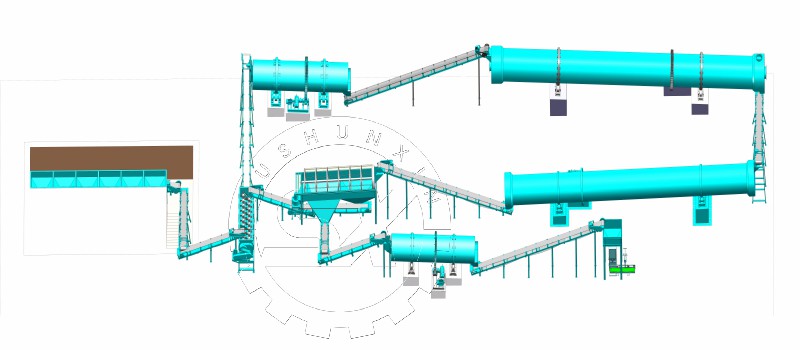 Get A Free Quote
What types of SX hot sale organic fertilizer production lines are available for you to buy online
Bio organic fertilizer production facilities
In order to engage in your bio organic fertilizer business, you need to put the following machines into use: SX material filling machine, composting equipment, crushing unit, mixing device, granulating system, packing facility, etc.
Compared with other fertilizer, bioorganic fertilizer is characterized with the full stage of decomposition and less stink. So putting the bio organic fertilizer manufacturing process into reality is an opportunity to success.
Small scale organic fertilizer production line project
If you just start your organic fertiliser making company and prepare to launch mini project of organic fertilizer production, we can provide fertilizer machine in accordance with your requirements. SEEC is able to offer simpler powdery and granulated fertilizer production process for small scale organic fertilizer business. And we can guarantee the high quality of the line, although you get smaller production capacity machines.
High output organic fertilizer production equipment
In addition, SX machine making industry provides not only small scale organic production equipment but also giant sized one. If you need completely different kinds of large production capacity machine, we can offer them for you. As the top company in the field of organic fertilizer in China, we are able to offer a wide range of organic fertilizer making machines for your convenient commerce. On the other hand, if your fertilizer plant has enough space, we have the ability to supply all the machines you need as soon as possible.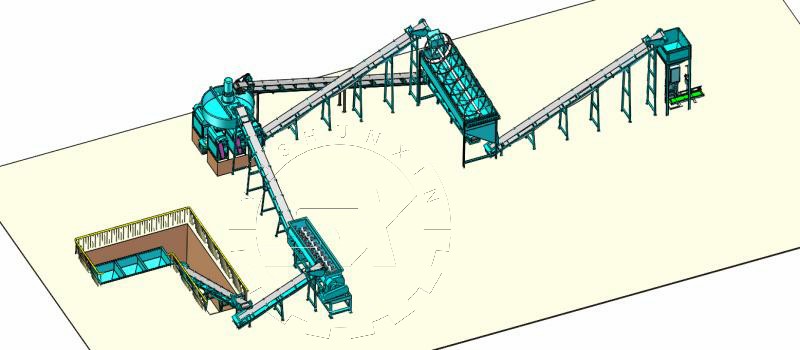 Get A Free Quote
SX manufactured facilities solutions for Non granular organic fertilizer production (powder fertilizer making project)
With powdery fertilizer occupying a larger market, SX fertilizer making factory provides powdery fertilizer production lines for both large and small scale fertilizer business. As for the large one, we provide the machines with large capacity while as for the small one, we will design the most proper machine lines for you to match your fertilizer commerce. For example, one of our Thai customers would like to ferment his material naturally. And thus, we suggested him to use another vertical crusher and powdery packager.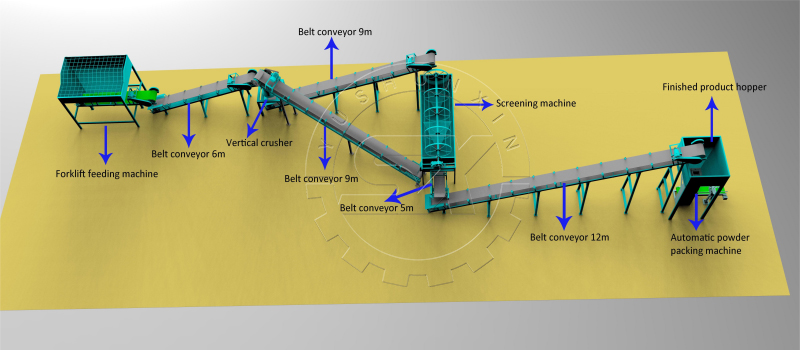 Get A Free Quote
Machines customized from SX fertilizer machinery
To start your own organic fertilizer production line project is not easy. Different customers may have different requirements on their organic materials processing capacities. They may also have different demands in budgets, site spaces. In view of this, SEEC organic fertilizer machine can customize organic manure making lines for your fertilizer factory exclusively. Our tailored organic fertilizer production line project solutions will be perfectly matched to your fertilizer plants, once you choose us. The following 6t/hour organic manure production line is specially designed for your Indian customers, please take a look:
How does SX make organic fertilizer production project solutions for our Indian customer with 1t/hour manure processing capacities?
On 12th, March, 2018, our Indian customer inquired the organic fertilizer production machines for processing his goose manure. As common organic fertilizer production project contains batching, composting, grinding, mixing, granulating, screening and packing process, our client wanted to deal with his 20-ton goose manure into powdery organic fertilizer. In the light of his plant spaces and budget, our workmates gave suggestions about powdery production line with 1t/h our manure processing capacities.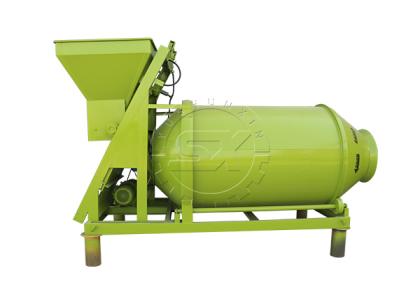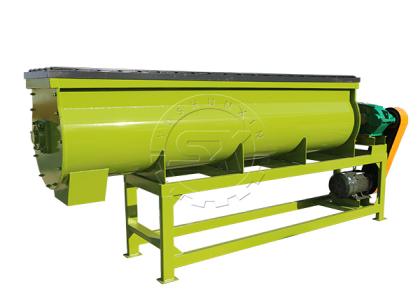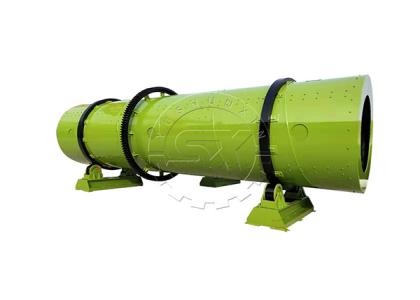 Get A Free Quote
What project solutions SX composting machine can provide for your organic verimicast fertilizer production?
The first step is to compost the vermicompost. When ferment the material with the aid of SEEC crawler compost turner, you need to put vermicompost in several strips first. Pay attention that its width must not surpass the machine width. At that time, focus on its temperature. Once the temperature reaches 50 degree centigrade, compost the material.
Project on organic fertilizer production from solid waste
Solid wastes cover industrial wastes, sludge, residual, etc. If you plan to manage solid wastes, you need to assure the material moisture in 60% or so. Taking sludge as an example, if its water content exceeds that degree, you need a solid-liquid machine to dry the material so that you can get a better and more perfect fertilizer products.
Can farm waste be as organic fertilizer materials?
Since farmers can collect their farm wastes to change them into organic fertilizer, they are able to save a great deal of costs for their farm development. Here talks about which kind of material can be processed for organic fertilizer production.
Fruit plant: If you do not know how to treat your loads of leaves, decayed fruits like mango, banana or the fruit peels, you can collect them together to produce organic fertilizer
Agricultural wastes: When you put some manure into the sawdust, straw, soybean meal or other similar agricultural wastes, with the help of fertilizer making machines, you can manufacture your own organic fertilizer.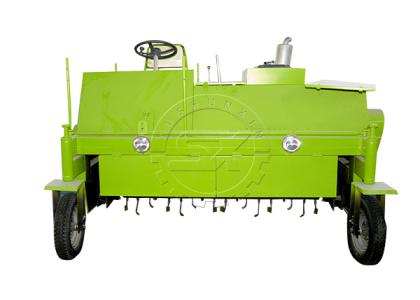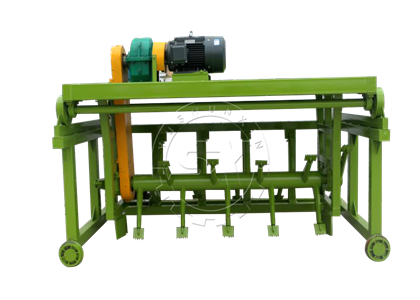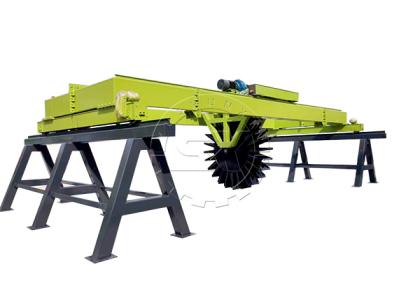 Get A Free Quote
Main machines for organic fertilizer production
SX's whole process of organic fertilizer production covers the following equipment:
Batching machine for raw material conveyance;
Compost turner for manure fermentation;
Grinding tools for crushing high moisture material;
Fertilizer blender for better material mixing;
Granulating machine for beautiful granular appearance;
Dryer and cooler devices for standard quality of granules;
Screening machine for filtering unsatisfied pellets out;
Coating machine for either color filling or sustained nutrient release;
Wrapping equipment for finished particles pickup and easy storage.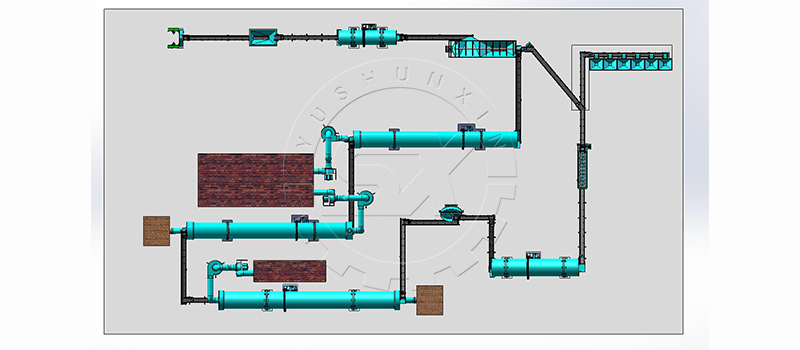 Get A Free Quote
According to diverse needs, SX machinery has the following composting machines in stock:
Groove type compost turner: it uses for organic fertilizer production fermentation with a complete composting.
Wheel type compost turner: It is characterized with even composting and no material left When composting.
Forklift compost turner: It possesses the feature of uniting the function of turning, transferring, mixing as well as crushing.
Crawler compost turner: It is another most effective and economical machine on account that it can save things ranging from plant and labor force to time and diesel.
Moving type compost turner: It also calls self-propelled turner and can work not only in the air but also in the shed.
Chain plate compost turner: It has a strong adaptation and flexibility when working in the plant for fermentation.
In-vessel composting system: Fermentation tank with the biggest production capacity is mainly for large scale organic manure production plant and it can finish the fermentation only in a week.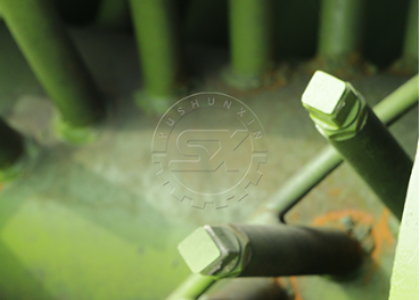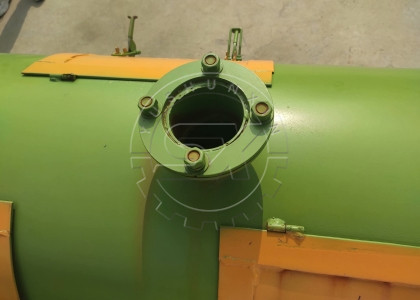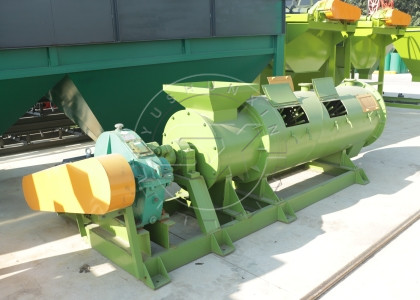 Get A Free Quote
At the same time, SEEC machinery has the organic fertilizer granulating machines for sale:
Granulator is a key equipment in fertilizer granulation plant. SEEC manufactures many types of granulating machine with different appearances, sizes, production capacity, and they are suitable for different granulation requirements. Here you can know them better and choose a suitable one for your own fertilizer making plant.
New type organic fertilizer granulator: It has a long-life span and less energy consumption with a high granulating rate.
Rotary drum stirring granulator: It is a large scale machine for granulating.
Pan granulator: As its nickname of all-purpose pelletizer, it can turn all the powders into granules and its pellet rate reach at least 93%.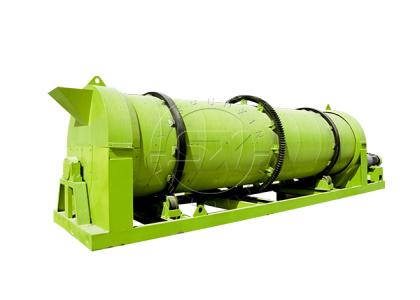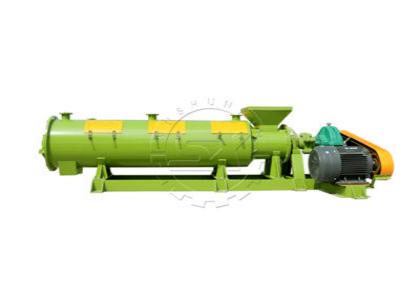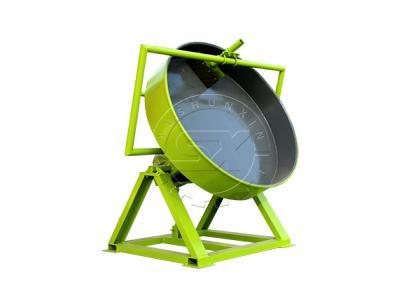 Get A Free Quote
What kinds of organic fertilizer production raw materials are available for your organic fertilizer factory?
Organic fertilizer production raw materials vary from animal manure and sludge to mineral slag and other solid wastes. The common materials seen in daily life are chicken feces, cow manure, swine poop, rabbit dung, vermicompost, horse manure, sheep compost, sludge treatment and disposal, mushroom compost and agricultural wastes.
Poultry manure: SX provides the cow dung production line, vermicast to organic fertilizer, rabbit manure dedicated production line, chicken manure organic fertilizer production machines.
Industrial solid wastes: In accordance with different requirements of customers, SX also supplies the machines for industrial residues management, such as vinasse.
Plant wastes: SX machines are able to cope with sugarcane waste, agriculture waste, olive residual, palm, coconut shell into organic fertiliser.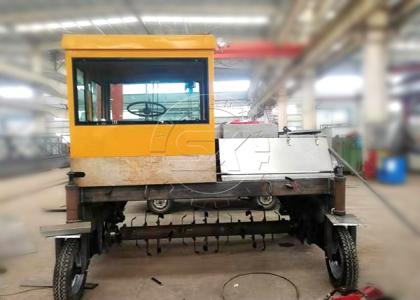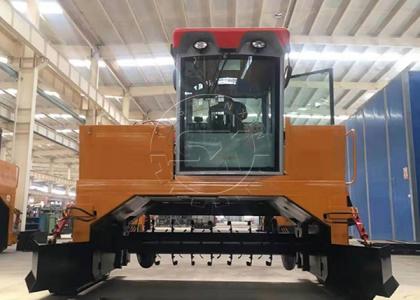 Get A Free Quote
Organic fertilizer production calculations for quality organic manure making
As for calculations, we will provide the batching equipment and packing machine for the precise production. Given these tools, you will never worry about the materials ratio and weight problem of the finished products. For one thing, SEEC static batching machine is used in quantitative batching while dynamic automatic batching system in continuous batching. If you have trouble in dealing with batching fine powder and bulk materials simultaneously or respectively, SEEC material feeding machine is a choice for you. For another, taking automatic packing scale into account, SEEC has both single bucket one and double bucket one. Both of the two kinds of wrapping systems are good at packing up finished fertilizer in an absolute accurate way for convenient delivery and selling.
Microbes and their association in biofertilizer and organic fertilizer production
In the process of composting, you have to add microbes into fertilizer strip. The microbes, also named microscopic organism, includes the wastes produced by animals who take plants, microorganisms as food. With these microbes, the raw material is able to get a better and faster fermentation because microbes are strains that has the ability to change organic solid wastes into organic fertilizer through such steps as fermentation, odor removal and absolute decomposition. At last, the raw material gets improved permeability and elasticity. In this way, a solid basis for the next crushing process is set.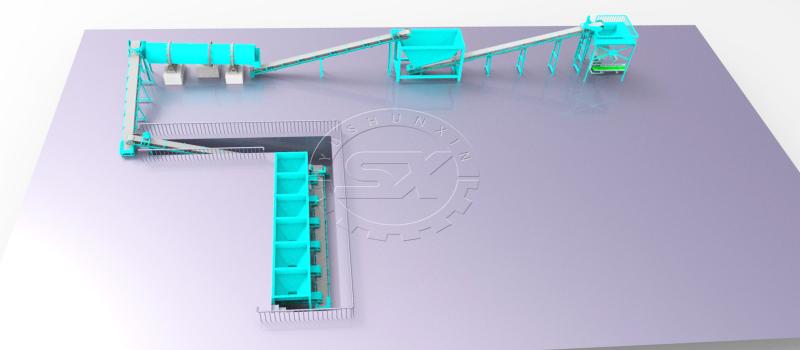 Get A Free Quote
key solutions SX provides for your organic fertilizer production project
There will occur various kinds of problems during the production process, and we list the following as examples. If you have other questions, mail us and get detailed answers.
Area consumed by organic fertilizer production line
When you start your organic fertilizer production business, you need to consider the plant spaces in case of site restriction. SEEC provides you with the site solutions. If it is convenient, you can make your farm as a material supplying workshop, so you can set your organic fertilizer production plant and the farm in one place to save delivery fee.
What are the hazards to be identified in organic fertilizer production?
Inevitably, while organic fertilizer helps the growth of plants as well as crops, it is still harmful for soil if you pay no attention to the organic fertilizer production process. Taking the sources of the raw material as an example, there is imperfection on sludge and sewage treatment on account of toxic heavy metal elements contained in raw material. If you choose sludge as material, notice that dispose them according to the regulated procedure.
How to produce organic fertilizer eco-friendly?
Number of manufacturers focus on two points, one of organic fertilizer production and the other dust problems. SEEC is the responder of the "green earth" and we have dust collection equipment for sale: cyclone dust collector, water curtain dust collector and dust chamber.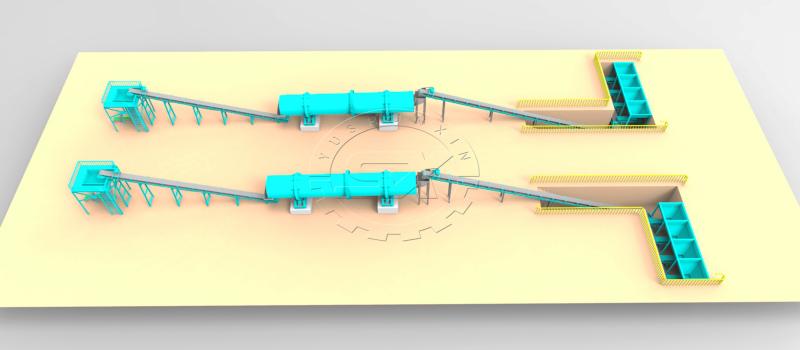 Get A Free Quote
How much will it take to operate an organic fertilizer production company?
Prior to setting up a fertilizer plant, you should prepare an organic fertilizer production business plan and set its value. First of all, you may have a research about the price of leasing a plant. Next, investigate the source and the cost of material you decide to deal with. And then, in accordance with the plant and raw material you bought, you can choose the production line whether a large or small scale one. Finally, you can consult with the professionals about the workers you need for each machine. Last but not least, you need to estimate your budget for the advertisement. At all, unknown almost means no sales.
Where can you use SX's organic fertilizer production system?
Gardening organic fertiliser manufacturing company Kolkata
As we know, there exists different types of organic matter in the soil. But the nutrients that the plants like vegetable or flower need are far more than the soil contained. It is fertilizer that can make the plants grow stronger. Thereby, SEEC fertilizer machines are common applied in horticulture for they can produce the best fertilizer for plants. And we have sold machines to Kolkata for gardening career so if you have requirements, mail us.
Municipalities and cities of mindanao engage organic fertilizer production
When people hear about fertilizer production, there is an idea about the profit achievement. However, earth is the unique homeland for human being. Apart from the aim of catching interest, the customers choose SEEC fertilizer making machine as their supplier is out of environmental protection. Among the clients, some are municipal personnel. They choose us to design their government project for organic fertilizer production. So, if you feel like making your city greener, mail us, please.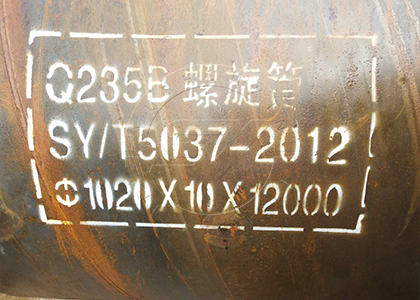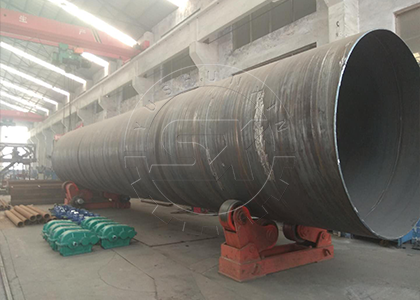 Get A Free Quote
Frequent asked specification of SX organic fertilizer production machines
As far as the specification of organic fertilizer production is concerned, for one thing, each machine has its production capacity so that it has a wide range of models. If your organic production plant is a large scale one, you can purchase machines with a larger production capacity, and vice versa. SX organic production line can deal with 40-60 ton raw materials in maximum. The followings are the specification of the constantly questioned machines:
Fermentation pot: In accordance with your requirements, SX is able to provide the machine in the capacity range of 5-150 m3 .
Semi-wet material crusher: We can customize the crusher with the capacity of 1-8 ton per hour.
Disc mixer: As for the mixing speed, it has a 16 r/min.
Rotary drum granulating machine: The diameter varies from 1200mm to 3200mm, you can choose proper granulating machine within that range.
Want to know whether our fertilizer production line is suitable for you or not, send your inquiry for suggestions.
What methods SX machines use for your organic fertilizer production plant?
There are two methods to produce organic fertilizer. One is to make organic fertilizer in powder while the other is in granules. That is, we provide two organic fertilizer production line projects to meet your different requirements for your organic fertilizer business– powdery organic fertilizer production line and granulated organic fertilizer production line. The process of the former is much easier than that of the letter. The powdery-made method may go with the composting, crushing and packing process. In this way, you may only need compost turner as well as grinder if you have enough labour force. As far as the other line is concerned, you need another screener and granulating machine which are necessities. If you have higher budget, you can try to use our drying, cooling and coating facility as well.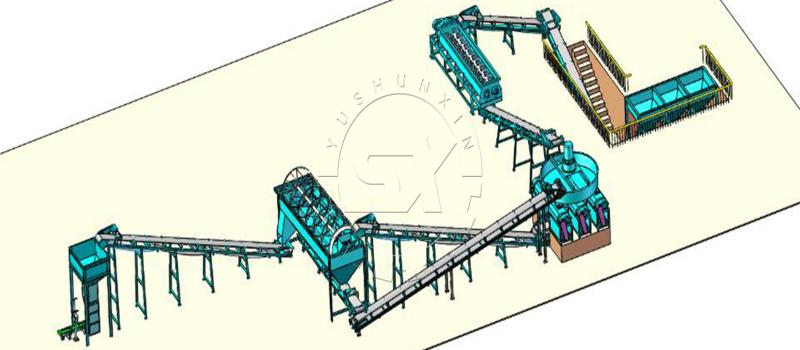 Get A Free Quote
What organic fertilizer production project proposals can you get from SEEC organic machine making factory?
organic fertilizer production business plan: If you end your research for your new fertilizer making plant and finish to select your factory site, SEEC's engineers will help you drawing the production line charts in accordance with the acting area in your factory.
organic fertilizer production prototype: If you need our technical support, we can go to your factory to direct workers to build the production line on the spot according the finished drawings
practical operation for organic fertilizer production: We get videos to go with each customer on how to operate the machine. Of course, if you need experts to train your workers practically, it is feasible.
organic fertilizer production consultants: We provide qualified after-sale services. If you have trouble in operating machine or other questions, solutions will be given you immediately.
Proposals on starting a new organic fertilizer production line project
Make a survey about the raw materials and fertilizer market, and then decide which material you intend to deal with. After that, you need to choose a corresponding fertilizer production line to start your business.
Search for the fertilizer plant you will site and then rent an appropriate ground as your factory.
Consult with professionals on organic fertilizer production and the design of reasonable site arrangement.
Purchase corresponding production tools and begin to make organic fertilizer; meanwhile, expand your marketing channel.
If you want to more information about starting your organic fertilizer making business, contact us for suggestions!
Why more and more people choose to start organic fertilizer production business?
With the rising awareness of environmental protection, fertilizer manufactures turn their eyes on organic fertilizer production project. Later, some of them found that organic fertilizer benefits crops yield a lot and there has a huge business opportunity on organic fertilizer production. Then, the organic fertilizer production business develops unprecedentedly.
Effect of organic fertilizer on crop production
Provide multi nutrients and have a long-time fertilizer efficiency to crops.
Improve the soil structure so as to offer crops enough water, oxygen and appropriate temperature.
Eliminate the risk of toxic matter in the soil.
Increase the crop production. The poorer soil you apply the organic fertilizer, the clearer result you can achieve.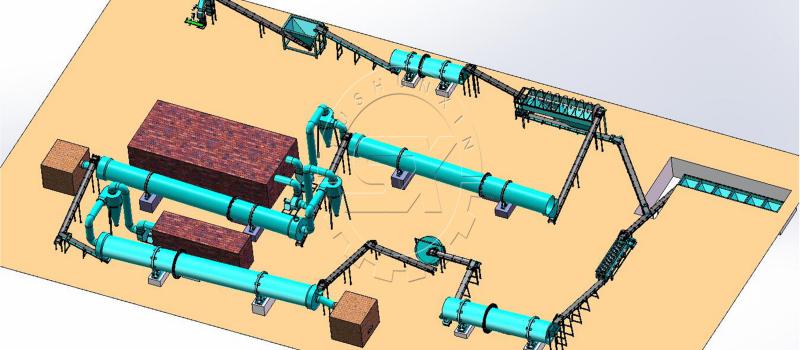 Get A Free Quote
Prospect for organic fertilizer production line project on large scale
With the endless occurrence of food problems, there comes more focus on food safety and green food advocates. And a large number of nations begin their ecological environment construction such as environmentally friendly system and organic agriculture in recent years. In the process of developing green agriculture, organic fertilizer is the predominant supporter of green food in that it improves the soil texture and provides plants with a variety of nutrients. In this way, the yield of crops become larger and the fertile soil can play its role longer, meanwhile, the quality of the crops can be guaranteed. While the inorganic fertilizer with a large amount application onto the soil will harm the root of crops and plants, and decrease its efficiency in a long term. On this occasion, there is a boom on organic fertilizer production with a trend of large scale development.
What drives one of our Turkish clients to produce poultry and organic fertilizer with SX machines?
In the New Year day of 2019, our Turkish customer quotes the crusher and the roller extruding granulator for the poultry waste disposal. Our staff introduced some relevant machines in detail according to the production capacity that they need, the budget they spare and the plant they have. Then, the Turkish customer receive our invitation to visit factory so as to look at the finished products. In a word, we will introduce every machine and its purpose and its spare parts we equipped minutely.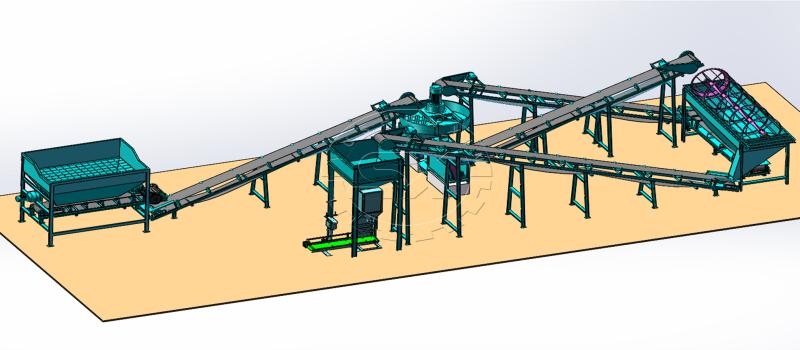 Get A Free Quote
What factors influence the market of commercial organic fertilizer?
As mentioned above, there divides personal organic fertilizer production line project and commercial organic manure production machines. The equipments for commercial use mainly refers to the relatively large scale one. They usually possess or buy large amount of raw materials like manure, sawdust, chicken wastes to make further processing. However, there exists three blocks during the development of commercial organic fertilizer:
The farmers' inveteracy: people use chemical fertilizer for decades and they have perfected themselves in how to apply fertilizer accurately at regular time. They have to find principles when they start using novel fertilizer. On the side, in the view of efficiency, not like chemical fertilizer, organic fertilizer focuses on a long run result. When the farmers see nothing change in a short time, they will never trust the efficacy of organic fertilizer any longer.
Large consumption: Compared with chemical fertilizer, commercial organic one costs larger consumption and more manpower.
High cost: The cost of commercial organic fertilizer is higher
On account of the above reasons, high return almost runs away from organic fertilizer manufacturers. Do not worry! SX fertilizer machinery is a better supplier to help you save the cost and achieve high interest.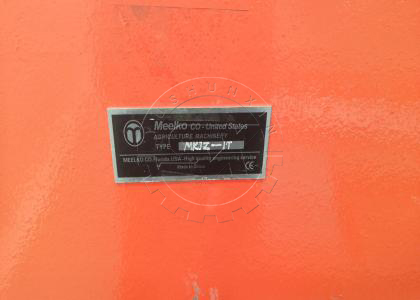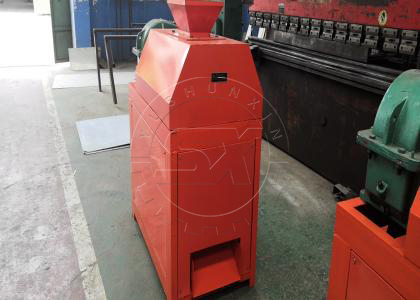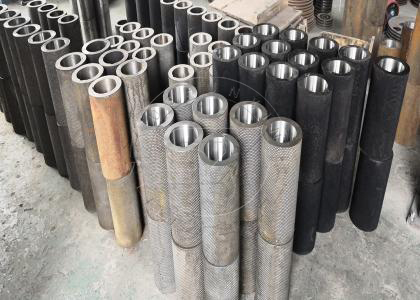 Get A Free Quote
What is the business philosophy in organic fertilizer production?
First of all, "think big while start small". Taking all the possible elements into consideration. Only through this way can you keep sober when emergencies occur.
With the finished plan for the organic fertilizer production project, you need to carry it into practice. If you want to start a larger organic fertilizer production plant, you are able to get investment. As investment goes to the final period, the next thing you need to do is to seek for selling cooperation and expand market channel.
Then, keep your production technique updated at the time of developing your organic fertilizer production business. In this way, you can stand out in the competitive market.
Finally, introduce policies to motivate both your employees as well as customers.
Where can I buy the equipment of organic fertilizer production in the Philippines
With more and more introduction of preferential policies on agriculture, there is a trend of applying organic fertilizer in Philippine. SEEC fertilizer machinery is professional manufacturer on making fertilizer machines. Our fertilizer producing equipment covers a wide range and we provide first-class services so that we win a load of customers all over the world. In other words, we mean that we export our fertilizer making machines to countries which need us. We also customized 6t/h organic fertilizer production line project for Philippine client according to their raw materials, plant and budget. If you need customized services or any other fertilizer machine services, please contact us.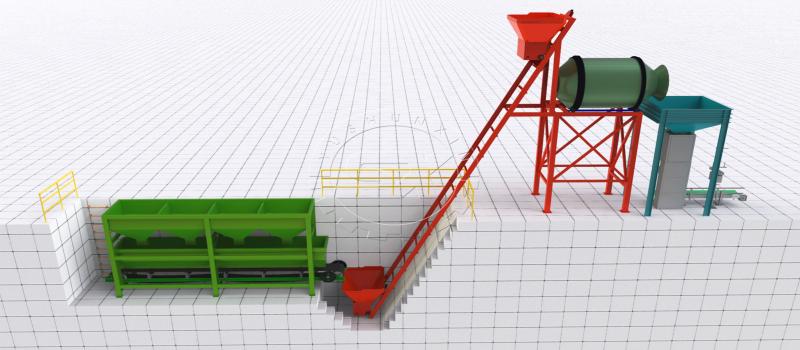 Get A Free Quote
Guideline for organic fertilizer production of farmers, fertilizer manufacturers, etc.
There are solutions for those questions which always haunts the farmers and new fertilizer producers.
How to start an organic fertiliser making company?
Fully understand whether the local government support you to build an organic fertilizer plant or whether you can dispose the manure wastes at the local area.
If there are some preferential policies on holding an organic fertilizer production plant introduced by municipals.
Formulate what you can do to start a new business better than existing competitors.
Have a survey of the outlook of the material you possessed or purchased.
Select a proper site according to polices and environmental protection methods.
Set up an advance and competitive producing mode as well as marketing channel.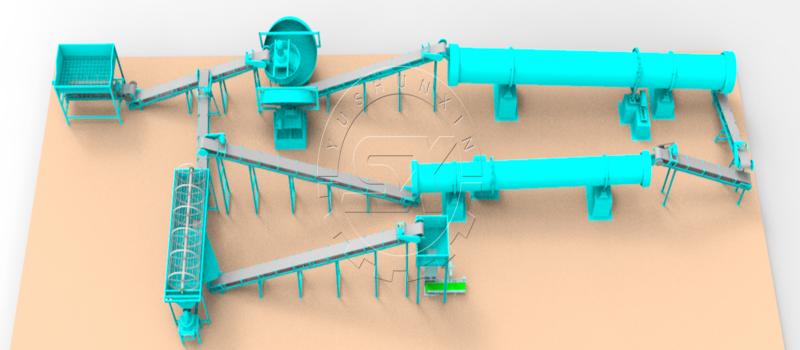 Get A Free Quote
How to select site for organic fertilizer production line project
The site should be near the waste provider so as to have a steady supply of raw materials and reduce the expenditure on labors and transportation.
The site should be established away from the village for more than 2 kilo and located at downwind from population with large density because there is inevitable odor dispersed into air. Only in this way can other people around the site go on their normal activity.
It is suggested that the site is built in industrial park or suburb. Additionally, it should be away from office area as well as workers' living places so that the continuous production can come into practice with the working room next to the material strip.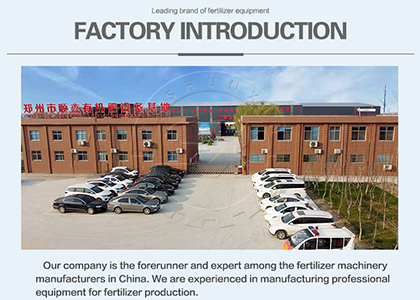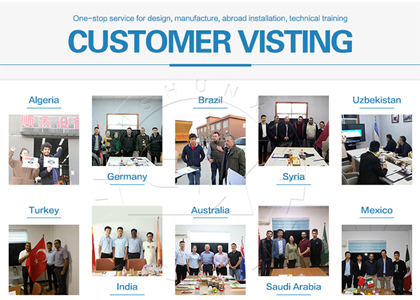 Get A Free Quote
Apart from organic fertilizer production line project, there are also complete inorganic fertilizer production plants for your fertilizer business
Organic fertilizer production, composed of poultry manure and solid waste management, is an efficient way to improve agricultural production as well as soil texture. Inorganic fertilizer has the feature of high nutrients content and fast efficacy. With the relative low result of organic fertilizer, most of manufacturers and farmers prefer to use the mixed organic and inorganic fertilizer together. For the sake of meeting your diverse requirements, SEEC fertilizer making company also provides inorganic fertilizer production line projects. We have compound fertilizer production line, BB fertilizer production line and NPK fertilizer production line for sale.
Contact with us now for your organic fertilizer production business project!