On April 17th, an email from Georgia arrived in my inbox. In the e-mail, a gentleman mentioned that they run a leading company in Georgia that includes hospitality, agriculture and other sustainable businesses. So why is this gentleman emailing us? It turned out that the gentleman, whose company owned a farm of 10,000 cows, had the idea of making granulated organic fertilizer from cow manure. He believes that this is an environmentally friendly method that can not only obtain income, but also reasonably deal with the cow dung on his farm. He said, "Our company is committed to the path of sustainable development and environmental protection. We want to fertilize our orchards and farmland by cow manure fertilizer production. In this way, the recycling of resources is realized."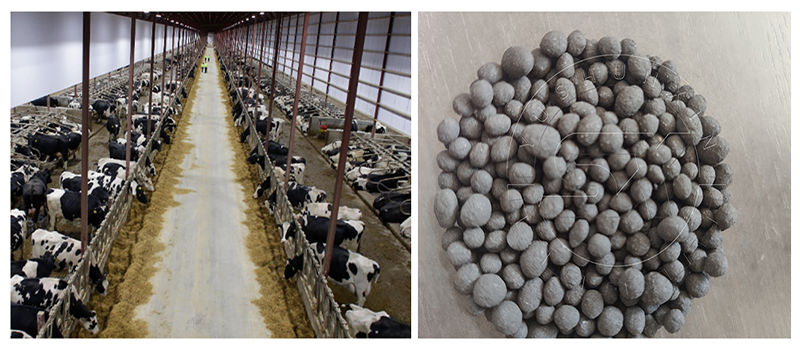 I really felt the gentleman's desire to use his cow dung resources, and the strength of their company. It's a good idea for resource recycling, I thought. Fresh cow manure is useless for orchards and fields. But granulated cow dung offers unlimited economic benefits.
Contact us for your own organic fertilizer production line!
---
What do our customers want?
It is obvious that our customer has expressed his idea of wanting a cow dung granulator. The customer's production demand is between 2-4 t/h. So we sent him pictures and videos of the disc granulator, and informed the customer of the granulation method of the disc granulator. Given that our buyers operate relatively large-scale cattle farms, we do not recommend that customers purchase only one granulator. Few customers buy only one machine to process manure from their cattle farm. Because the production of organic fertilizer requires a complete production line.
---
Why buy a full production line?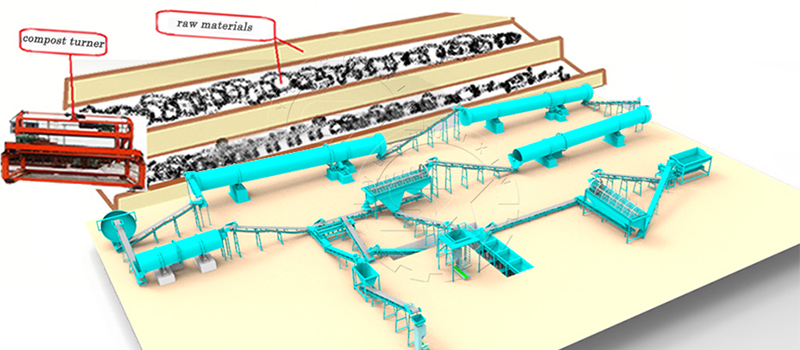 This is because, given that the customer has a large number of cows and the corresponding amount of cow dung to be processed is relatively large, it is more efficient to set up a full cow dung organic fertilizer line. Second, the quality of fertilizers in the full organic fertilizer line is better. They use carbon steel as materials, which has high strength and erosion-resistance. Supporting facilities are actually considered to be crucial and save manpower. Taking batching machines and mixers as examples, our dynamic batching machines can realize multi-bin automatic continuous batching. Manual processing is not only inefficient but also imprecise. The same is true for manual mixing. Therefore, only 2-3 people can complete the complete organic fertilizer production line from turning and throwing to final packaging.
---
2-4 t/h Cow Manure Fertilizer Production Line
After several rounds of discussions, our client finally decided that it wanted a 2-4 t/h cow manure fertilizer line. A few days later, our client asked how long it would take to get to Georgia if he was paid within a week. Generally, it takes a month and a half for the machine to arrive from China to the United States, or longer if there are special circumstances. However, customers do not have to wait for the machine to be manufactured, as our factory machines are well stocked. The customer paid his deposit and final payment within one week and is expected to receive his complete cow manure line in May.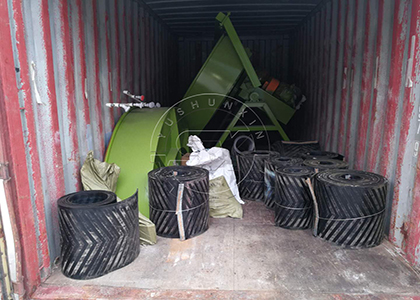 ---