On April 11th, a client from Uzbekistan contacted us by phone. Request to find an organic fertilizer production line to deal with municipal waste. After communicating with the client, I learned that the client wants a complete production line. clients mention lines that include procedures such as composting, screening, crushing and pelletizing.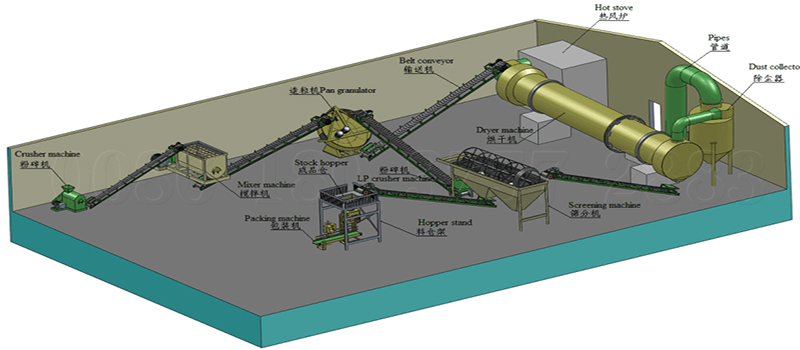 What do our clients want?
Our buyer wants to build a fertilizer granulation plant to produce municipal waste fertilizer. Therefore, we need to design a complete organic fertilizer production line for him. Later, I learned that the client's output requirement is 50t/d, and the client mentioned that because the raw materials contain wastes such as stones and plastics, they asked for a screening machine to separate their municipal waste into stones, plastics, food waste and powder . Later, the client emphasized to us again that he wanted a complete granulation production line, including mixers, dryers, coolers, packaging machines and other equipment.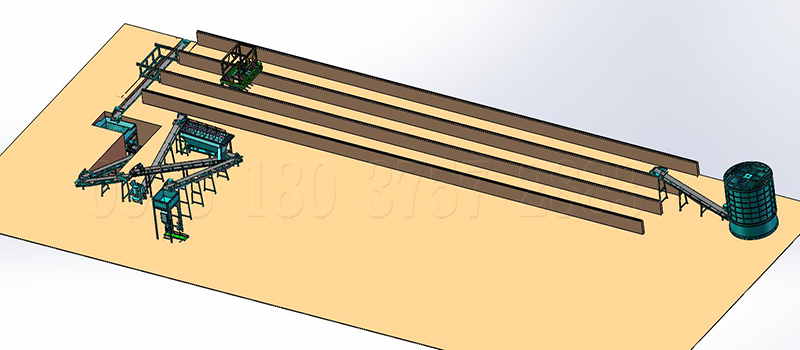 50t/d Food Waste Production Line
First of all, regarding the choice of composting machine. The client felt that the processing capacity of our smallest output wheel type compost turner was too large. Later, the client explained that the output of the wheel type compost turner is not fixed. It may be 5t/h, 8t/h or 10t/h. This will depend on when and how you run it each day. Of course, if you think the wheel type compost machine is too big, we recommend the 5m deep groove type compost turner machine to clients. And one of the great advantages of choosing a wheel type compost turner is that if the client wants to increase the turning capacity in the future, there is no need to buy a new turning machine. And tell the client that our wheel type compost  turner can increase the processing capacity to 20t/h by adding a wheel. The client finally followed our advice and chose the roulette turning machine.
In the choice of batching machine, we recommend an automatic batching machine with four warehouses to clients, and each warehouse can add a trace element. Since the automatic batching machine is controlled by a computer and batches automatically, there is no need to worry about the ratio. And the batching machine can realize uninterrupted batching.
On April 16th, the client contacted us and said he would visit our factory. After confirming the visit time with the client, our engineers and other personnel met the client. After discussing some project details and problems with the client, we learned about the client's situation and strength. Of course, the client also learned about the professionalism of our company and factory through this visit. Later, after the client returned to China, he sent our quotation and product video to the client. And help clients answer some questions, and finally reached an agreement.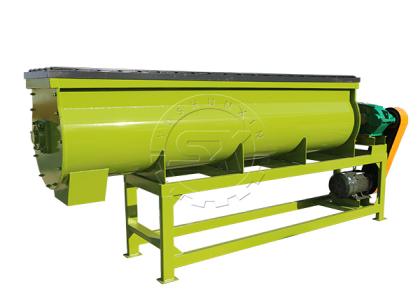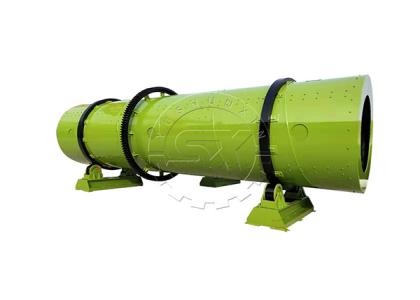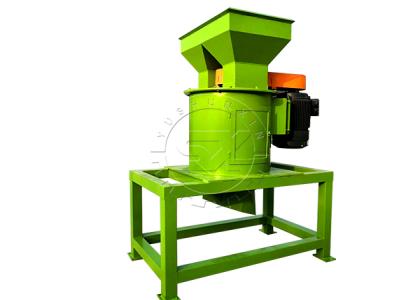 Why Do Clients Choose Us?
First of all, we will take every client's consultation seriously and help clients solve problems. Secondly, in terms of equipment, we provide buyers with the best fertilizer equipment is one of the principles we adhere to. Regarding the price, if it exceeds the client's budget range, it is because Shunxin machines provide a larger output, and the model of the equipment is one of the factors that affect the price. It's pointless if the price is within the client's budget but the volume is not. Finally, we will patiently communicate with clients about the details of each machine, and try our best to meet client needs. More info please click:https://organicfertilizerproductionline.com/