On May 13th, we received an inquiry from an Estonian customer. Our buyer wanted a window compost turner for their compost factory. In the attachment, our buyer listed their specification and needs.
What do our customers want?
Firstly, the capacity of our client is 5-10 t/day, and they want 10 weeks maturation time. Their material is 0-50mm size, so our turner should be suitable to work with organic material 0-50mm size. Turner mast be horizontal axis turner, crawler type. Thirdly, the machine shall be able to periodically turn the piles of compost, whose dimensions are, indicatively 1.0-1.5 meters height and 2.0 -3.0 meters wide.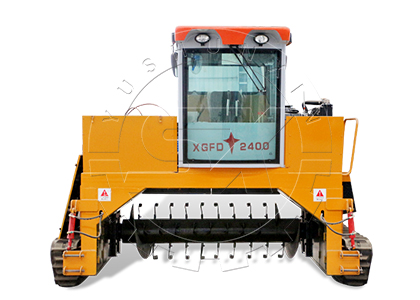 What do our clients want to know?
According to the customer's request, we can see that what the customer wants is a crawler type compost turner. In the attachment, our customer wants to know more about some specifications of our products. It can be seen that our client's purpose is very clear. So we seriously responded to the questions raised by customers.
1.Working row width: 2.6m
2.Working row height: 1.1 -1.3m
3.power: 116HP
4.engine characteristics:
5.brand: Shandong Weichai
6.type: diesel engine
7.size: 4mL*(2.2*0.8)mH* ( 2.1 +0.9 ) mW
8.weight: 4100kg
9.Capacity: 6 -8m/min, about 15 -20m3/min
10.Fuel consumption: for this, need to consult with our engineer, and let u know tomorrow.
11.Maintenance:
ordinary: injection oil to relevant part regularly
major: one year to change one set compost turner knives
12.Auxiliaries: the compost turner knives are the vulnerable spare parts, one set is 50 pieces, and
13.shipping requirements: one 20GP container is ok for shipping this size machine.
After confirming these basic product parameters, our buyer confirmed the model of crawler type compost turner he wanted. The model our buyer wants is 1500*3000mm. The just the TDLF-3000 model can meet his demand. We sent the customer the machine parameters of the model he wants. Later, the customer directly asks us for a detailed quotation, the customer agrees to the quotation, and then pays.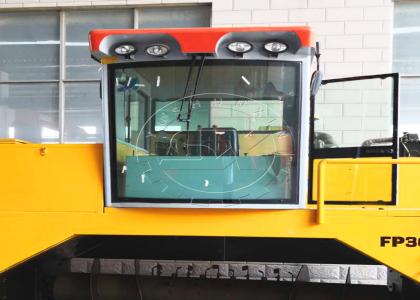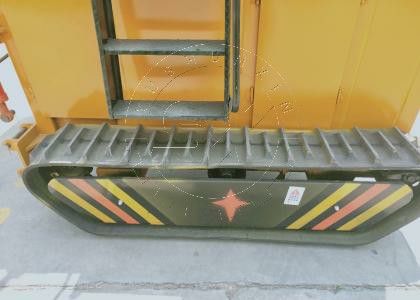 Crawler Type Compost Turner
The Windrow compost turner is one of our most popular composting machines. Because it is highly flexible and can be turned by a single person. The most outstanding design of Crawler type compost turner is that it is equipped with an automatic sprinkler device, which can automatically add water to your materials. Secondly, its flipping teeth are made of anti-corrosion, so you don't have to worry about its lifespan. Finally, you can choose between an enclosed cab or an open-air cab. I believe it is because of these humanized designs that our buyers choose Shunxin.