Fertilizer Granules Making Plant
Granulation plant is a unit which is dedicated to producing either organic fertilizer pellets or npk compound granules. Fertilizer manufacturing machines required varies in dealing with different raw materials. When you would like to granulate compound fertilizer, you need not to go on the composting process. When you set up organic fertilizer granulation plant, you need to shop for composting machines or make the raw materials decomposition naturally. In this page, you will get information about scientific, effective and affordable fertilizer granulation production. At the same time, SEEC fertilizer granulating machines are here to help your granulation plant development.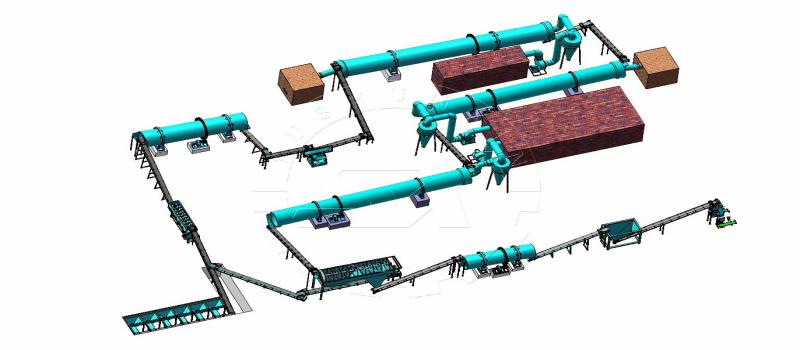 How much investment does it need to make a fertilizer plant?
It is not difficult to build an organic fertilizer plant, manure is an example. But in the process of creating, you need to consider many factors.
Raw Material
You can easily obtain manure at low cost from local farmers. To them, it's an organic waste. Manufacturers are recyclers who dispose of their waste. On the other hand, if you run a farm, you have a free source of organic fertilizer. Other sources of organic fertilizers include industrial waste or compostable waste.
Plant Location
You need open space to compost and produce organic fertilizer. You can set up the composting place next to your farm, so you can reduce the trouble of raw material transportation. Then leave an open space for the production of fertilizer pellets. The size of the production site can be determined according to your production scale. You can ask our engineers when consulting our equipment. We give customers free design drawings of production layout.
License
If you start your fertilizer production business, you must hold a license to produce it. If in India, you can apply for your agricultural license online. If you have no previous experience in fertilizer production, you can find good collaborators locally.
Production Machine
How can high-quality organic fertilizers be produced? Equipment is key. A reliable fertilizer equipment supplier can provide you with quality machines. This requires you to determine your annual or monthly production plan in advance. Because the cost and price of fertilizer production equipment with different outputs are very different. Taking an annual output of 10,000 tons as an example, the average daily output of an organic fertilizer production line with an annual output of 10,000 tons needs to reach about 30 tons. Production equipment generally includes fermentation compost machines, crusher, mixers, granulators, dryers, coolers and packaging machines. If it is to produce powdered organic fertilizer, the equipment will be simpler and the cost will be lower.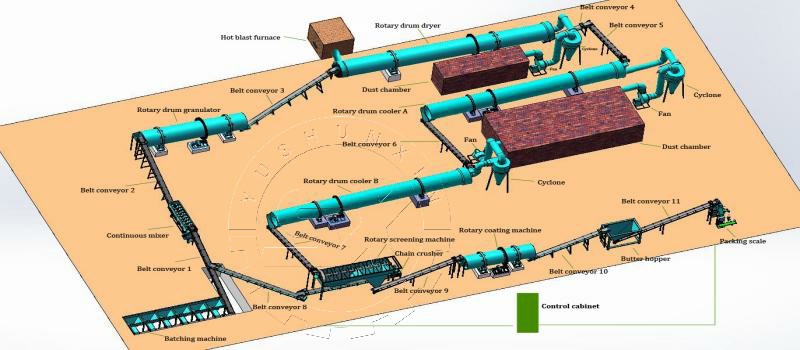 Inexpensive ways to start your own npk compound fertilizer granulation plant
There always occurs the unpleasant occasion that it is difficult for fertilizer manufacturers to shop for small scale npk compound fertilizer granulation production machines. Here, in order to satisfy the basic needs of those people, SEEC designs several simpler fertilizer production lines with relatively small production capacity.
10 to15 ton NPK Fertilizer Production Plant
Normal npk fertilizer granulation plant project covers batching machine, grinder, granulating machine, screening, packager, belt conveyor and so on. SEEC fertilizer machine making factory is able to customize any of above machines with small production capacity in a reasonable and affordable price. The starting position of the 10-15 tons npk fertilizer granule production line is the three-warehouse batching machine, which is used for mixing the three raw materials of nitrogen, phosphorus and potassium. Then there is a crusher connected by a belt conveyor. We are equipped with three double-roll granulators, on which a disc mixer is placed. If your raw materials are fine powder particles, then there is no need to configure a crusher The advantage of the double-roll granulator is that the produced granules do not need a dryer and a cooling machine, which saves the capital investment of the machine.
1 to 2 ton NPK Fertilizer Production Plant
If you are a beginner, the small npk fertilizer production line does not require much effort. Firstly, there is no composting step. Secondly, there is no drying and cooling process. And the granulator for making npk fertilizer is much cheaper than organic fertilizer. If you don't have a lot of money, 1-2 tons of npk production line is a good choice. On 15th, August, 2018, a Ukrainian client customized his npk fertilizer granulation machines for his small size npk fertilizer business: SEECSF-40 semi-wet material crusher, SEECGS-1020 rotary screen machine, JDJZ-1T double roller extruder and several mobile belt conveyors.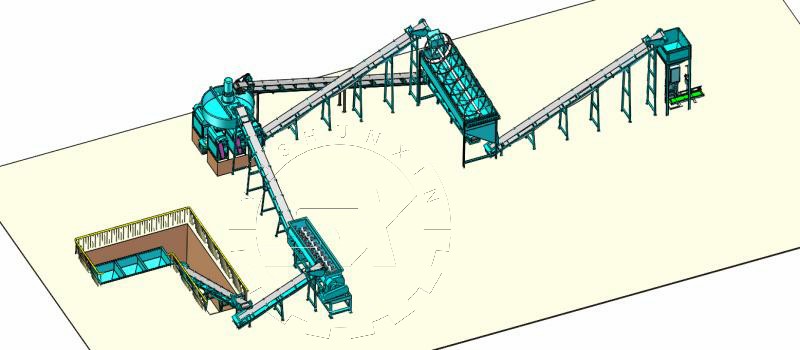 What is the effective fertilizer granulation process in urea plant?
In producing compound fertilizer, there usually happens fertilizer granulation with poor efficiency. Some of urea fertilizer manufacturers granulate urea from the process of crushing the finished nitrogen, phosphorus or potassium fertilizer, mixing them and then pelleting them. For the sake of simplifying such procedure to get a high production efficiency, SEEC machine making factory introduces a highly efficient urea granulating machine—BB fertilizer mixer. When you put the machine into use, you just need to batch the urea and other auxiliary finished fertilizer into bulk blending fertilizer mixing machine with the aid of belt conveyor. And the following you need to do is just to pack up the finished granules into bags.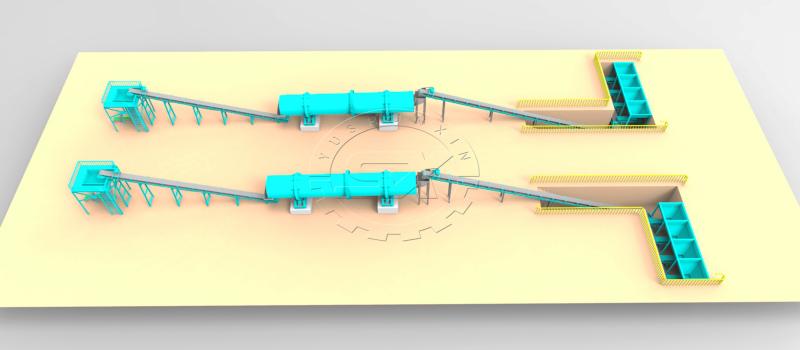 How to make your organic granulation plant profitable?
As for those who have animal farm or/and agriculture-oriented farm, set up an organic fertilizer granulation plant is a good choice for you. As raw materials easily access, you can deal with the poultry wastes or/and agricultural wastes into organic granulation fertilizer directly.
With the help of our organic fertilizer making machines, you can get low cost and highly efficient organic fertilizer. Under this occasion, you can not only manage the wastes but also bring a new profitable business. Besides, you are able to use the made-up organic fertilizer in your agricultural farm and sell out the remains. What is more, the method to set up an organic granulation fertilizer plant carries out easily. With rich materials free of charge, you just need to buy a simpler organic fertilizer granulation production line. In this way, you can save the cost on both raw materials purchase as well as plant space rent and get a high return.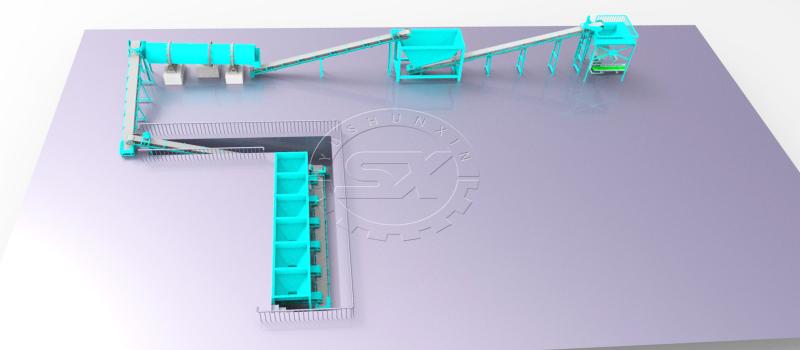 How to prepare industrial composting for granulation fertilizer production?
Industrial wastes cover sludge, vinasse, fruit dealing wastes, industrial residuals, etc. Some of the people may do not know how to compost them. Here gives the solution. If you just have only one kind of industrial waste, you need to purchase some animal manure and sawdust to make industrial composting faster and higher content of nutrients.
Before the composting, you need to remove the extra water away from the composting material by using SEEC industrial composting separator.
The next step is to pile up the industrial wastes in strips and mix them with otherwise manure and sawdust in a uniform way. When composting, you need to take pile width, height into consideration. The pile size is not allowed to exceed the machine managing capacity. You need to know clearly about the proper composting pile size as well as concrete composting time.
And finally, you can begin your industrial composting in accordance with the professional instructions.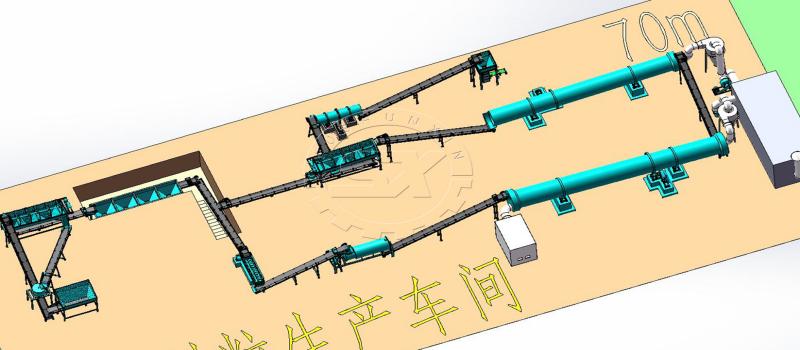 Different SEEC granulating machines for satisfying the needs of different granulation plants
What makes SEEC pan machines preeminent in disc granulation production line?
Disc granulator is also called all-purpose pelletizer. It can turn various different powder into granules. You just need to put the processing materials into the pan from its top, and you will get your finished pellets at its bottom. When you use SEEC pan granulator, you can get required granules by adjusting its angle and selecting its rotary speed. With its scientific structure and high granulation rate, most of our customers are willing to choose this machine to deal with their raw materials. In addition, SEEC fertilizer equipment manufacturing company has a wide models of disc granulating machines in stock. If you have needs, you can have a visit of our factory and consult with satisfied machine.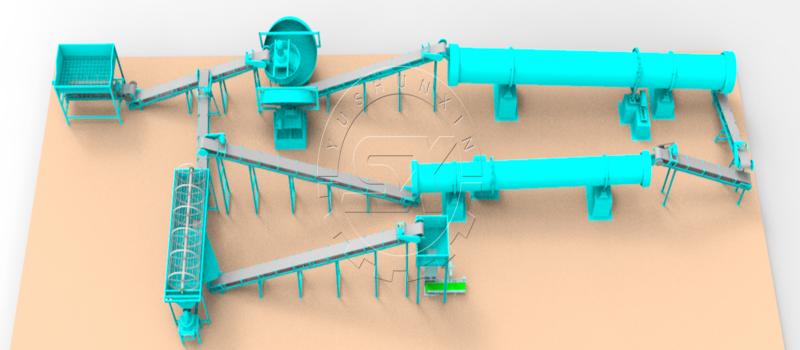 Eco-friendly design of SEEC double roller extrusion granulation production line
SEEC double roller extruder predominantly works for pelleting blending fertilizer. Before beginning to make granular, you need to examine the water content of the raw materials because the extrusion granulator demands the material moisture in the range of 5-10%. During the pellets making process, there is no need to add any adhesive since the machine adopts the physical and mechanical extrusion of pellets. That is the way we say it is eco-friendly. It will not produce waste water or exhaust gas in the fertilizer granulation production process. In this way, you can engage in your favoring fertilizer commerce due to its exact concordance with the environmental protection regulations in your area. What is more, it also has the feature of low investment and high return. Thus, it is the first choice for you to granulating fertilizer pellets with our double roller extrusion granulator.
SEEC organic fertilizer new type organic fertilizer round ball granulator for perfect fertilizer pellets production
SEEC fertilizer organic fertilizer dedicated granulating machine works for high-moisture content organic materials pelletizing. Our organic fertilizer round ball granulating equipment is dedicated to make high-rate and perfect granular for your organic compost. For the sake of different models with different production capacity, you can contact us to confirm proper granulating machine for your business.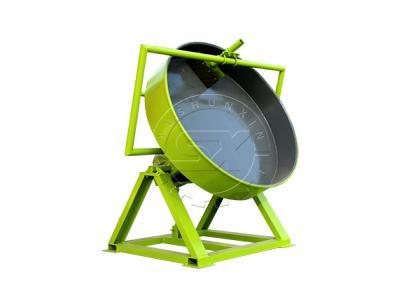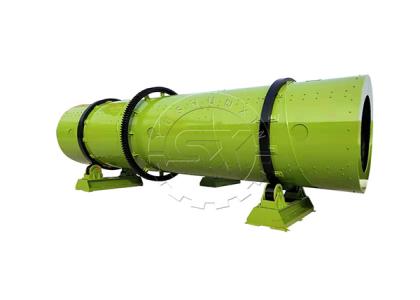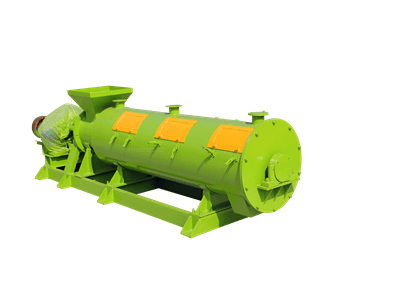 What size that SEEC fertilizer granulating machines can produce?
As we know, fertilizer shape varies from round and oval to cylinder. Some of our customers have a strict requirement of granule quality as well as granule size for his fertilizer production. Next is the brief introduction of pellet fertiliser production with SEEC disc granulator. Without recycle, our pan machine is able to produce at least 90% of good quality granules. That is, 1-4mm produced fertilizer pellets will more than 90%. And there will only leave no more than 3% of granules less than 1mm going to pan pelletizer once more. While, the remained 7% or so of granules is more than 5mm and will go back to crushing process and then have themselves granulated again.