What is the function of rotary dryer machine in fertilizer production?
For quality fertilizer production, one important standard is moisture content. Only the water content of produced fertilizer is below 10%, you can transport the fertilizer easily, store it for a long time and using without sticking. Then in order to make fertilizer with a suitable moisture content, drying equipment is necessary in fertilizer production. Whether you plan to produce organic fertilizer or prepare compound fertilizer. Here, SX can provide you with various models of rotary drum drying machines for your choice. They can fully meet your requirements of different capacities, sizes, etc.
---
When need to use rotary drum drying machine?
Rotary drum drying machine has high adaptability, it can be used in a variety of materials and fertilizer making business plans. For example
Powder fertilizer making line
If you high moisture content materials to prepare powder fertilizer, you also need a fertilizer drying machine. The system is a simple fertilizer production line, which only contains batching machine, crushing equipment, screener and packaging machine. Then where is the location of the rotary drum dryer? Generally, it is advisable to place it after fertilizer crusher to improve the fertilizer drying effect.
Fertilizer granule production system
In fertilizer granule making process, especially wet granulation, the fertilizer drying equipment is indispensable. Because the water content of fertilizer is still about 20-30% after fertilizer granulation. At that time, we recommend you put the fertilizer pellet drying system after granulator but before screening machine. In this way, you can reduce the cost of re-granulated fertilizer pellets drying.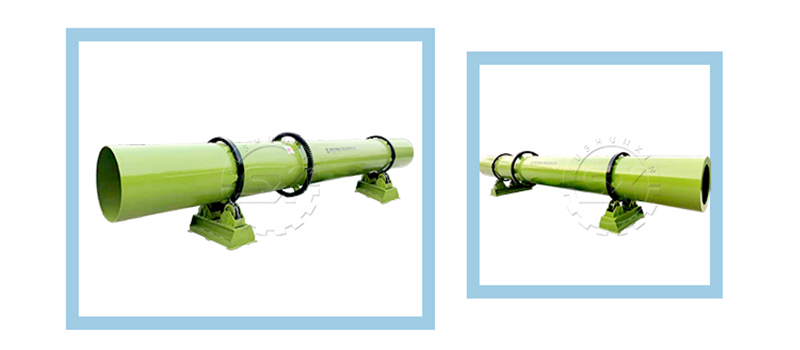 Organic fertilizer manufacturing line
As mentioned above, the rotary dryer machine is widely used in organic fertilizer manufacturing. Because the common main materials for organic fertilizer making usually have a high moisture content. Such as chicken manure, cow dung, goat manure, mushroom waste, biogas waste, etc. However, rotary drying equipment can remove excessive moisture from raw materials to prepare quality organic fertilizer.
Compound fertilizer preparation plan
Does compound fertilizer making also need the drying machine? It depends on the actual conditions. When you adopt chemical materials with a water content of below 10% and dry granulation method, the answer is no. But if you use liquid chemical material or wet granulation method to prepare compound fertilizer, the drying machine is essential.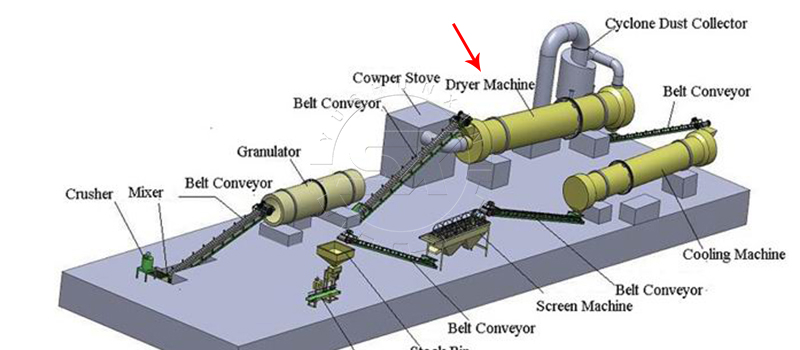 ---
How does the rotary drum dryer work to dry fertilizer?
In addition, for dry organic or compound fertilizer, you also should learn the working principle of the rotary dryer machine. When the rotary drum dryer starts working, the hot air will enter the body to create a high temperature environment. Then you can transport finished fertilizer power and granule to the drum drying equipment. Because the temperature of hot air can reach 300-500℃, which makes the material temperature inside the drying machine increase to 60-80 ℃. Under the action of this high temperature, moisture in fertilizer will evaporate quickly and you can make fertilizer with a water content of 10%, even below 5%.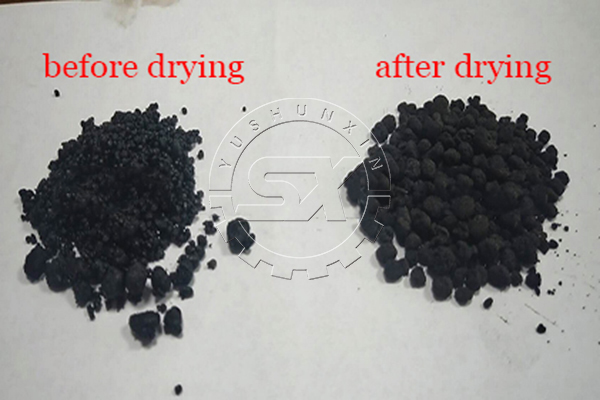 ---
What are the details about rotary dryer machine for fertilizer production?
About the rotary drum dryer machine, you must know more details to ensure is it suitable for your fertilizer making plant. There are some common items our past customers wanted to know for your reference.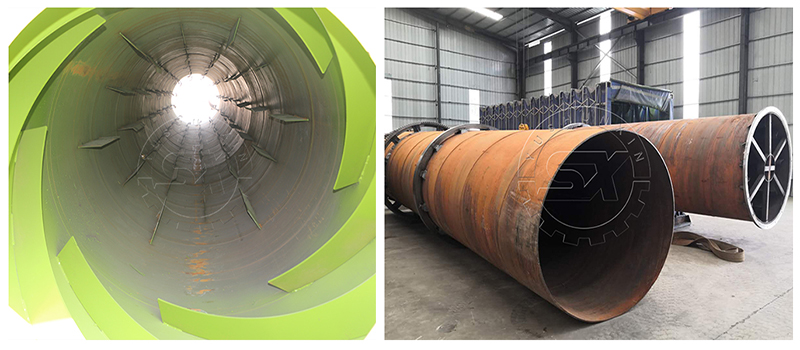 Dust collector system for fertilizer drying system
| | | | | | | |
| --- | --- | --- | --- | --- | --- | --- |
| Model | Motor Power (kw) | Reducer Model | Temp of Inlet (℃) | Angle of Installation (°) | Speed (r/min) | Capacity (t/h) |
| SXHG-0808 | 5.5 | ZQ250 | ≥ 300 | 3-5 | 6 | 1-2 |
| SXHG-1010 | 7.5 | ZQ350 | ≥ 300 | 3-5 | 6 | 2-4 |
| SXHG-1212 | 7.5 | ZQ350 | ≥ 300 | 3-5 | 6 | 3-5 |
| SXHG-1515 | 11 | ZQ400 | ≥ 300 | 3-5 | 6 | 4-6 |
| SXHG-1616 | 15 | ZQ400 | ≥ 300 | 3-5 | 6 | 6-8 |
| SXHG-1818 | 22 | ZQ500 | ≥ 300 | 3-5 | 6 | 7-12 |
| SXHG-2020 | 37 | ZQ500 | ≥ 300 | 3-5 | 5.8 | 8-15 |
| SXHG-2222 | 37 | ZQ500 | ≥ 300 | 3-5 | 5.5 | 8-16 |
| SXHG-2424 | 45 | ZQ650 | ≥ 300 | 3-5 | 5.2 | 14-18 |
---
The detailed specifications of SX rotary dryer
What is other equipment needed in fertilizer drying process?
When you use rotary drying equipment to process your fertilizer, there are some fertilizer machines that can help you start fertilizer drying better.
Fertilizer cooling machine
After the drying, the temperature of fertilizer is about 30℃-40℃. So you cannot package the fertilizer directly. It is necessary to cool down the fertilizer first. However, natural cooling will take a long time, which is not suitable for commercial fertilizer manufacturing. Therefore, you need a rotary cooler to reduce the fertilizer temperature to prepare fertilizer faster.
Burning machine and hot blast furnace
From the above introduction, we can know the hot air plays an important role in fertilizer drying. Then how to create the hot air for drying? There are professional burning machines and hot blast furnace for you. Burning machine can provide fire to heat air. SX can offer you burners that use gas and diesel as fuel. Then the hot blast furnace has manganese steel plate out lining and firebrick inside. So it is an ideal place for hot air storage.
Dust collector
Moreover, you may also need dust collectors for economically friendly fertilizer production. SX especially designs cyclone dust collector, water curtain dust collector and bag filter dust collector for your choice. They can treat the drying gas waste to a level which meets internal discharging standards.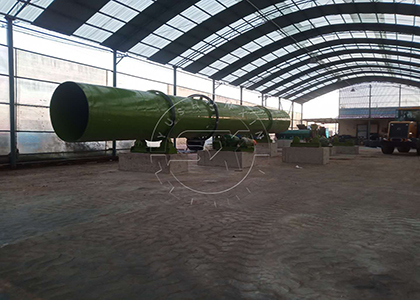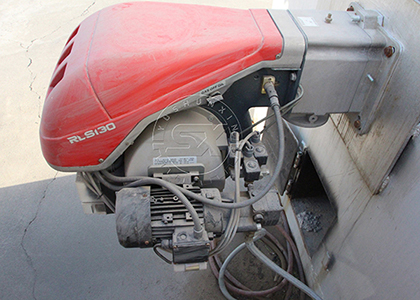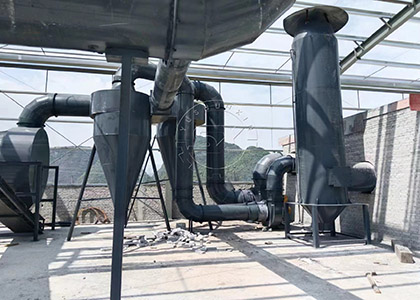 ---