When you have hundreds or even thousands of sheep, how do you deal with the sheep manure? If not handled properly, it will cause air pollution and affect the lives of neighbors around. But processing your sheep manure into organic fertilizer is a great option.
If the water content in cattle and sheep is too high, a solid-liquid separator can be used to reduce the water content in sheep manure. Or add some agricultural waste straw, rice husk, etc. Dried sheep manure is rich in crude protein, crude fat, nitrogen-free extract and crude fiber, etc., and is rich in nutrition. The fermented sheep manure can become a high-quality organic fertilizer product. The use of organic fertilizers can improve soil compaction, awaken active elements in the soil, and improve soil fertility. At the same time, the cost of producing organic fertilizer with sheep dung as raw material is low, and the market sales space is large.
The treatment of sheep manure mainly relies on simple organic fertilizer production equipment. If you have a small amount of sheep manure, you may consider using a ground type turner.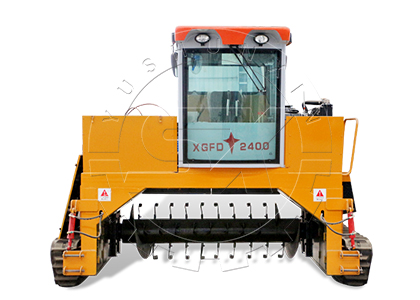 500-1500m³/h windrow compost machine
Windrow compost turner mainly includes two types: moving type turning machine and crawler turning machine. For small farms, the window compost turner can satisfy self-produced farmers. More often, the window compost turner is just like your agricultural production tool. It is an ideal tool to deal with your sheep manure, leave an open space near the breeding plant, and pile your sheep manure into a long strip shape. Then use the windrow compost turner to turn and ferment your sheep manure.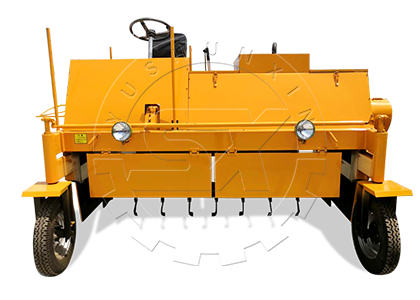 Large-capacity sheep manure treatment turner
Of course, for farmers who deal with thousands or even tens of thousands of sheep, the window composting equipment cannot meet their sheep manure treatment capacity. Then, the trench turning machine and the wheel turning machine are the best choices for your commercial production. The groove type compost turner and the wheel type turning machine need to build a trench before use, and the trough type turning machine works along the track on the wall. You only need to put your sheep manure in the trench, and then control the groove type compost turner to realize automatic turning.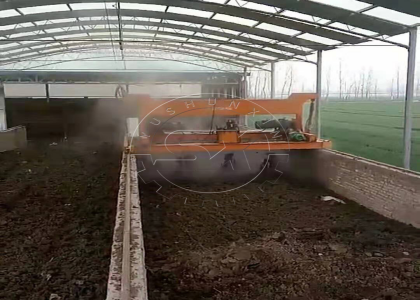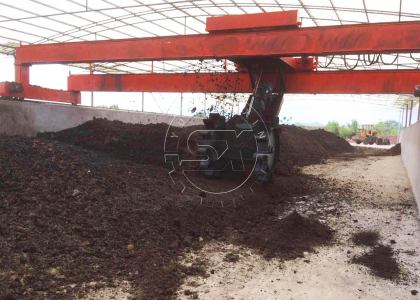 Sheep manure is a slow-acting fertilizer, which releases sheep manure slowly and lasts for a long time. It must be turned over and decomposed before application. As an organic fertilizer production equipment supplier, Shunxin will not only provide equipment. You can consult us about your raw materials and venues. Email us! https://organicfertilizerproductionline.com/how-to-compost-goat-manure/