How to Process Chicken Dung as Organic Fertilizer?
Whether you have a large chicken farm or a small one, you will need to dispose of the chicken manure from your farm. In fact, you can make a profit out of this manure. Chicken manure from your farm is a great source of organic fertilizer, so why not choose to buy some machines to turn your chicken manure into organic fertilizer? But what to do without knowing the machine? The following article will teach you how to turn your chicken manure into organic fertilizer pellets.
What Are Chicken Manure Pellets Used For?
Before granulating your chicken manure, you might ask what is the purpose of granular manure for chickens? In fact, chicken manure pellets have multiple benefits for plant growth. Whether it's a large scale agricultural production or the plants you manage in your garden, chicken manure pellets can be useful. This is because we generally know that the use of chemical fertilizers can promote the growth of plants, but it cannot supplement the various nutrients needed for plant growth. Long term use of chemical fertilizers not only causes soil compaction, but also reduces the quality of the product. And it is easy to cause pests and diseases. So what are the benefits of using chicken manure pellets for your garden or farm?
Improve Plant Growth Environment
Processed chicken manure pellets, as a bio-organic fertilizer, can provide a more integrated nutrient for plants. Improve the root growth of plants and improve the quality of crops. Organic vegetables and fruits are more popular in some of the city's big supermarkets. This is because organic vegetables and fruits are healthier and tastier by the use of organic fertilizers.
 Benefit the Soil
The use of chicken manure organic fertilizer can increase soil permeability and alter the physical properties of the soil. Improve the soil compaction problem caused by chemical fertilizer application. The nature of the soil is the most important for the growth of plants. It just like our bedrooms, if there is no space in the mess, it will affect our mood and our lives. Plants grow better and faster when the soil meets the conditions the plants need.
Resist Pests and Diseases
Chicken manure that has not been fermented is not only useless, but harmful to the plant. If chicken manure is applied directly to the soil, the odor will attract pests. The granulated chicken manure can act well on the soil and improve the plant's resistance to pests and diseases. Not only that, the chicken manure pellets do not burn plants, but incompletely composted chicken manure does.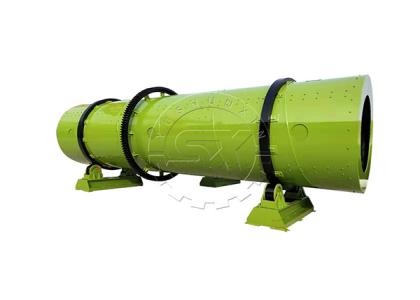 How do You Turn Chicken Manure Into Pellets Through Organic Ways?
Reduce Moisture:Why is it necessary to lower the moisture content of chicken manure? This is because the moisture content of materials suitable for composting should be between 50% and 60%. Of all poultry manure, chicken manure has a relatively high water content. Therefore, you need to add some auxiliary materials such as straw, sawdust and other organic waste to the chicken manure before composting it. On the one hand, it can reduce the moisture content; On the other hand, it can increase the organic matter content.
Composting:Composting is a crucial step in turning your chicken manure into fertilizer pellets. We all know that fresh chicken manure cannot be granulated, it has to ferment before it can enter the granulation process. So how do you quickly compost your chicken manure? There are three composting methods you can choose from: the windrow composting, trench composting, and closed organic fertilizer fermentation tanks.
Crushing:For better granulation, you should use a shredder to crush the fermented chicken manure. The pulverized chicken manure is in the form of powder, and after adding some micronutrients, it can move on to the next step, granulation.
Batching:Chicken manure has the highest nitrogen content. You can add some phosphorus, potassium and other small amounts of micronutrients to meet the standards that organic fertilizers should meet.
Granulation:Granulation is an indispensable step in the production of organic fertilizer for chicken manure. We have a variety of types of granulators that are suitable for granulation of chicken manure organic fertilizers. It is mainly divided into two forms, dry granulation and wet granulation.
Drying and Cooling:You can not directly package the wet granulated granules due to its high humidity. You should dry it in a dryer and then cool it in a cooler before you put it in the package machine.
Packaging:The dried and cooled granules are ready for packing. Our packaging machines packs automatically without human control. There is also an automatic sewing bag design.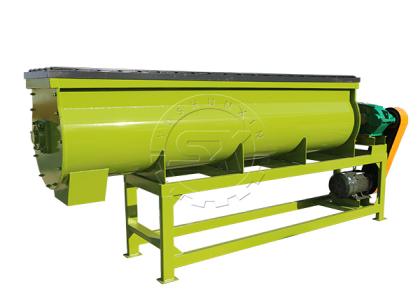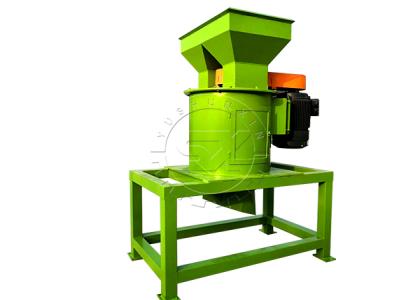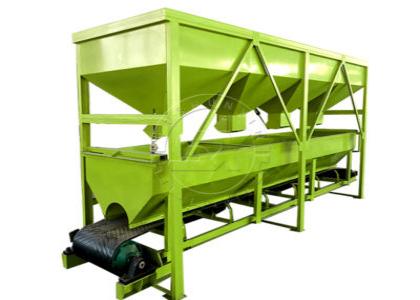 Can You Use a Solid-Liquid Separator Machine to Reduce Moisture in Chicken Manure?
Solid-liquid separators can separate chicken manure and other livestock manure into solid and liquid. But when your chicken manure is high in moisture, we do not recommend using a solid-liquid separator to separate the moisture from the chicken manure. On the one hand, separated chicken manure retains less solids, which may not be enough for you to granulate. On the other hand, the organic matter in chicken manure will be lost. The quality of chicken manure organic fertilizer will decrease if you granulate again. Pig manure and cow manure are, relatively speaking, better suited for solid-liquid separators. So how do you reduce the moisture content in chicken manure? You can add some organic waste, such as straw and sawdust, to the composted chicken manure to reduce the moisture of the chicken manure.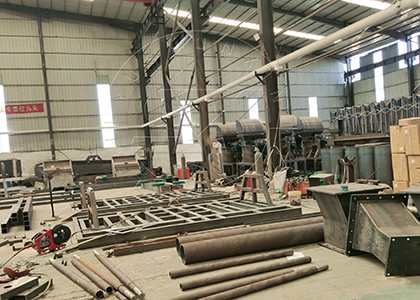 A Profitable Chicken Manure Granules Production Line
If you own a chicken farm with tens of thousands or even hundreds of thousands of chickens, consider building a complete chicken manure organic fertilizer production line. On the one hand, it can make use of your chicken manure and turn it into a profitable fertilizer. On the other hand, it can help you solve the problem of how to dispose of chicken manure. Chicken manure is rich in nitrogen, phosphorus and potassium elements and is an excellent raw material for making organic fertilizers. So what equipment does a full chicken manure organic fertilizer production line need?
The Groove Type Compost Turner
The groove type compost turner is an ideal equipment for fermenting chicken manure. Before fermenting your chicken manure, you need to build a trench, and there are guide rails on both sides of the trench. The trench machine is constantly turning along the guide rail. The groove type machine does not need manual operation and can automatically turn with one button switch. You can also build more than one trench when your chicken manure production is relatively large.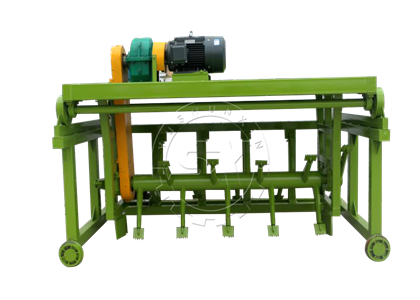 New Type Vertical Crusher
Fermented chicken manure is better granulated after pulverization. The resulting particles are also more beautiful. Our crusher uses a chain-blade composite structure, which can pulverize materials with a moisture content below 40% to a state that can be granulated. The chains of the vertical crusher are made of high manganese alloy chains, and the blades are made of spring steel, which has the advantage of durable wear resistance. The discharge port is treated with dust suppression to prevent the overflow of dust. The crusher is highly efficient in crushing, does not stick to walls and does not clog materials, and is equipped with a viewing window so that replacement of worn-out parts can be completed in ten minutes.
Dynamic Batching Machine
Our dynamic batching machine silo size can be customized to suit your needs. The contact part between the silo and the material can be made of 304 stainless steel. You can choose several bins of ingredients, and the number of bins can also be customized. The batching system uses computer batching, automatic batching, quantitative measurement, high measurement accuracy, easy operation and reliable operation.
Double Shafts Horizontal Mixer
Why do you need to add a blender? This is because the material coming out of the batching machine is unevenly distributed. If you granulate directly, the distribution of nutrients in fertilizer granules is uneven. Some elements are abundant, and some are even missing. So the mixer is an indispensable step. Our double shafts horizontal mixer uses a double-shaft design to make the material more evenly mixed. Generally, after the dynamic batching machine, it is transported to the mixing tank by the belt conveyor. Homogeneous agitation is carried out by means of helical blades mounted on double shafts. It is worth mentioning that the spiral blades on the double shafts rotate in opposite directions, so that the material is mixed more evenly. The stirring blade is made of high-strength wear-resistant material, which has a longer service life.
Rotary Drum Granulator
The drum granulator is more suitable for installation in the production line, with high granulation efficiency and large processing capacity. It is an ideal granulation equipment for chicken manure organic fertilizer production line. Our drum granulators are available in many special designs. On the outside of the cylinder, there is a circular hole. With the rotation of the cylinder, the upper small hammer hits the system, on the one hand, it can prevent the material from sticking to the wall; on the other hand, it can make full use of the material. Externally, our drum granulator has gears connected with the barrel to ensure the stability of the barrel rotating at high speed. A drum granulator can turn your chicken manure into spherical fertilizer pellets.
 Dryer and Cooler
Dryers and coolers are similar in appearance, except that the heat source provided by the induced draft fan is different. 10mm thick integrally formed spiral tube is used on the cylinder, which has the advantages of high concentricity, strong rigidity and stable operation. The thickness of the lifting plate is 5mm. The ring gear, rolling belt idler and bracket are all steel castings. It can achieve the effect of rapid drying and cooling of chicken manure particles.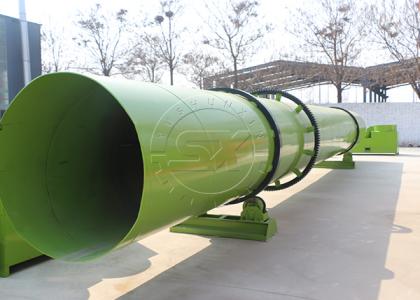 Packing Machine
The dried particles can enter the final packaging process. Our packaging machines have an integrated design and are compact. Automatic packaging, quantitative weighing. The special design is that it can be fed and has bucket metering. The packing speed is fast and the packing precision is high. Using imported sensors, the measurement accuracy is plus or minus two thousandths.
How to Choose the Right Chicken Manure Fertilizer Pellet Making Machine?
Small Chicken Manure Pelletizer For 0.02-6t/h Capacity
A small chicken manure granulator is more suitable for farmers who do not have a high demand for chicken manure production. When you have a small chicken manure making machine, you can make your own organic fertilizer and sell it. A small chicken manure granulator will not only help you solve your chicken manure disposal problem, but also help you get more benefits. The small chicken manure granulator can be used directly to granulate fermented materials, especially suitable for the granulation of fine powder materials. They take up less space and are compact and convenient. There are three types of granulator suitable for the production of small chicken manure pellets: double roller extrusion pelletizer, flat die granulator and disc pelletizer. The extrusion granulator is more suitable for dry chicken manure granulation, while the pan granulator belongs to wet granulation, with a minimum output of 0.02-0.05t/h.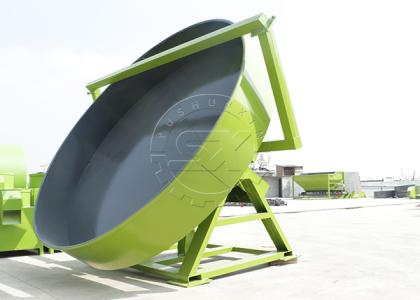 High Output Chicken Litter Pellets Processing Machine for 1-30t/h Capacity
When you have hundreds of thousands of chickens or even more, then you need to consider building a chicken manure organic fertilizer production line. Which granulator is right for the chicken manure organic fertilizer production line? The answer is a large-capacity chicken manure granulator – rotary drum granulator. Our rotary drum granulator can handle 1-30t/h of chicken manure per hour. You can choose the right size drum granulator based on the output of your chicken manure.
Dry Chicken Manure Pelletizer
We have two granulators that are suitable for pelletizing dry chicken manure. Double roller extrusion granulator and flat die granulator, both of which are based on the principle of extrusion molding, can quickly granulate your dry chicken manure.
Wet Chicken Pellet Making Machine
If your chicken manure has a lot of moisture, a pan pelletizer is the right choice. The disc granulator has different capacities of 0.02-6t/h to choose from. The disc granulator is one of the most widely used granulators. It can be used not only for the granulation of chicken manure, but many other industrial products can be granulated using a disc granulator.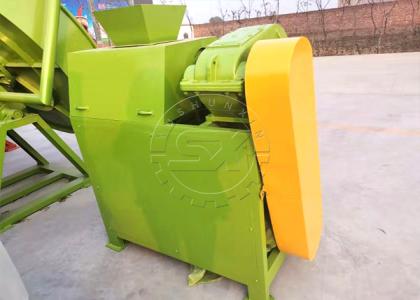 As A Supplier of Chicken Manure Pellets, What Advantages do We Have to Attract Many Customers at Home and Abroad?
As a supplier of chicken manure pelletizer, our pelletizers are sold worldwide. We even have a lot of customers who are  buying the machine for the second and third time. What makes suppliers around the world choose our granulator or any other machine?
High quality fertilizer making equipment
We have a factory with advanced manufacturing equipment, and we use our own imported laser cutting machine to make some important components of the machine. To ensure the quality of the machines, we will go through strict inspection before shipment. In the selection of the motor of the machine, we use the well-known three-step out-of-phase motor, which can reduce the energy consumption of your machine operation as much as possible. In the materials of the machine, we use special materials for some important parts to ensure its sturdiness. For example, the turning teeth of our groove type compost turners are made of 12mm steel plate processed by laser cutting machine. The frame parts of all machines are all made of international square tubes.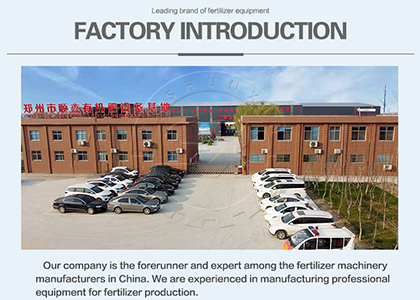 Strict standards
In our factory, we have strict production standards for our machines. Our workers have many years of experience in machine making. They make machines according to strict requirements. Of course, you are welcome to visit our factory. Over the years, we have received numerous visits from foreign clients, India, Uzbekistan. Sri Lanka, Switzerland, Nigeria, etc.
High quality service
We provide you with comprehensive after-sales service. During the consultation, purchase, installation, commissioning, production, and post-maintenance of the machine, we will have professionals available to answer your questions.
Excellent partners
We continue to integrate advanced accessories from domestic and foreign suppliers such as Siemens, Schneider, ABB, Delixi and other excellent accessories suppliers, to ensure the stable operation of every machine we produce.