In 2015, in the regional distribution of global bio fertilizers, North America was at the first, accounting for 28% of the world. The rest are Europe, Asia Pacific and Latin America. By 2019, North America accounted for 32%. Judging from our equipment exports, Europe, North America and the Asia-Pacific region are still the main positions of organic fertilizers. Judging from the global development trend, the organic fertilizer industry is still thriving. So more and more businesses invest in organic fertilizer production. How to start organic fertilizer making? You can start with 20000 ton/year organic fertilizer production line plan, which can meet your requirements for 3-5 t/h small scale organic fertilizer preparation.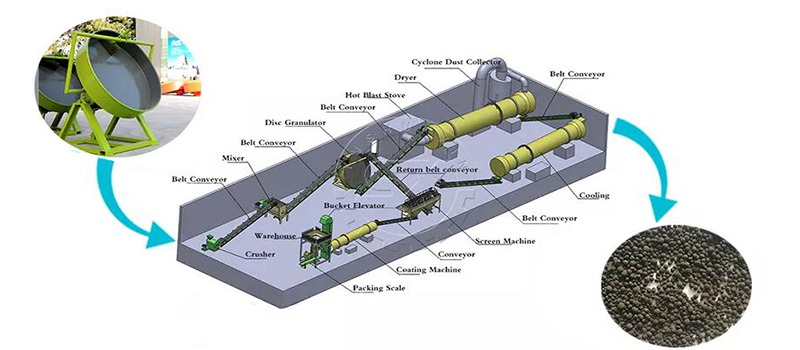 ---
Why So many fertilizer manufacturers Invest 20000 Tons Organic Fertilizer Production Plant?
Disposing of manure waste in your farm
On the one hand, turning manure into organic fertilizer is an ideal choice for your farm manure management. In this process, the harmful substances in manure, such as pathogens, pest eggs and grass seeds, will be eliminated. It is greatly beneficial for providing an excellent living environment for your animal and reducing the possibility of disease.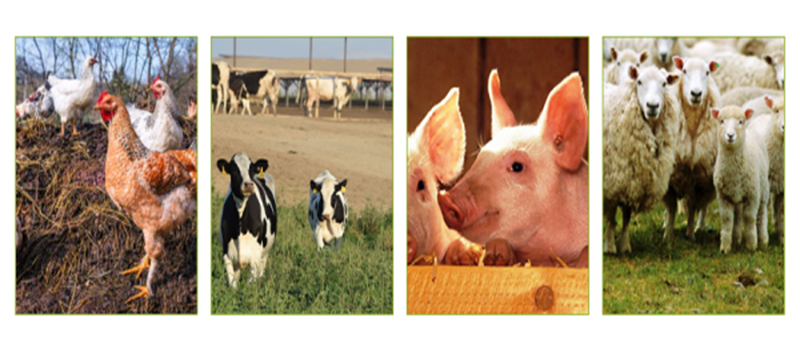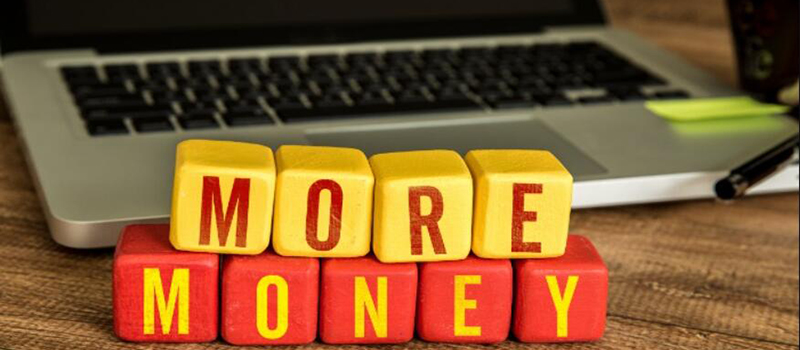 Low investment, fast profit
In general, such small and medium-sized investments are more likely to succeed and capital investment is relatively small. So it is very suitable for investors who have no experience in organic fertilizer production.This line can make profits for you quickly. Based on our customer feedback, they can even receive a certain profit from the organic fertilizer plant within 1 year.
---
What Is The Process Of 20,000 T/Y Organic Fertilizer Production Line
A 20,000-ton annual organic fertilizer production line needs to be equipped with organic fertilizer making machines with an output of 3-5 t/h. Raw material sources can be animal manure, agricultural waste, and industrial waste, among others. The production process of the line consists mainly of two stages: fermentation and granulation.
Fermentation Stage
Composting is the key to eliminating harmful substances in organic waste materials. For 20,000 T/Y organic fertilizer composting, we recommend you use windrow compost turner. It is suitable for fermentation in small to medium-sized manure fertiliser production plants. Only need to pile the material into long strips and employ a worker to operate, it can start manure composting. Its highlight lies in the flexibility of the area. You can choose to compost organic materials in an open space or indoor freely.
Steps after composting
Batching: Although animal manure is rich in nitrogen, phosphorus and potassium elements, some elements cannot meet the standards of organic fertilizers. At this time, some elements need to be added to achieve a balanced ratio. The batching machine can accurately and quantitatively feed materials and provide multi-bin functions.
Crushing process: Crushing machines are necessary for organic fertilizer plants of 20,000 tons per year. The fermented material will have agglomeration, and you need to crush it into fine powder for better granulation. Here, you can purchase a SXFLF-600 new type vertical crusher. Its motor power is 22 kw, and its output is 3-5 t/h. This kind of crusher feeds from the top, and the material enters the crusher vertically, and is crushed by the pulverizing blade, and then discharged from the outlet below. It has a strong adaptability to materials with high moisture content and is not easy to block.
Screening process: For better organic fertilizer production, you also need to add a powder screener after crushing. SXGS-1240 rotary screening machine has power of 4 kw and output of 3-5 t/h. Generally, it is suitable for the screening of various solid materials with a particle size of less than 300 mm.
Stirring process: Then you need to mix various material powder evenly. So you can prepare organic fertilizer with uniform nutrients composition. SXWJ-9015 horizontal mixer can mix materials evenly into the cylinder, regardless of the shape and size of the particles.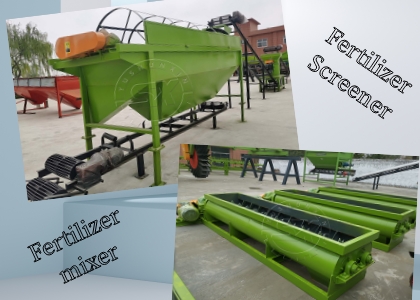 Granulation Stages
If you want to produce 20,000 tons of organic fertilizer, you need a 3-5 t/h granulator. We recommend you buy our disc granulator or new type organic fertilizer granulator.
It has a total power of 90 kw and a feed moisture of between 20% and 40%. The output is 4-6 t/h. This is special equipment for the production of organic fertilizer. The difference between it and other granulators is that the granules it produces have a higher hardness and granulation rate.
SXYZ-3600 Disc Granulator
The output of this granulator is 4-6 t/h, and the motor power is 18.5 kw. The disc granulator has strong adaptability to raw materials, and almost all granulated raw materials can be granulated by the disc granulator.
New Type Organic Fertilizer Granulator
Model: SXJZ-1200
Capacity: 4-5 t/h
Total Power: 90 kw
Material Moisture: 20%-40%
Feed Material Size: 50 mesh
Dimension: 4900x2550x1800 mm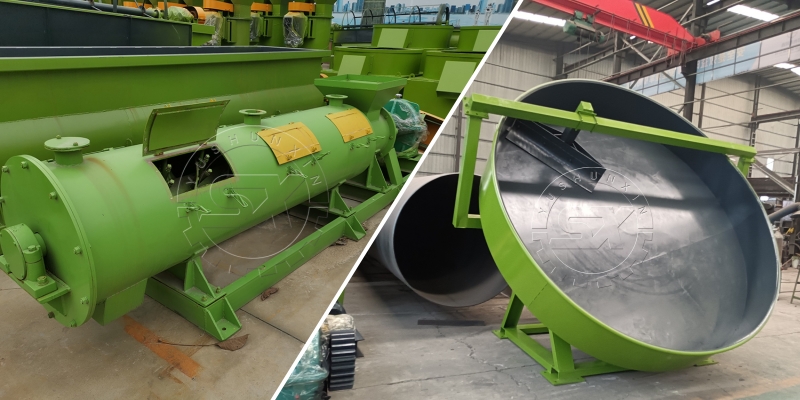 Pan Granulator
Model: SXYZ-3600
Edge Height: 450 mm
Rotary Speed: 13(r/min)
Capacity: 4-6 t/h
Total Power: 18.5 kw
Dimension: 4100x2900x3800 mm
Processes after granulation
Screening: The same as aerobic composting, it is necessary to use a granule screener after granulation. It can divide finish organic fertilizer pellets into the required size and small and large size. You can return unqualified organic fertilizer particles to re-process to reduce material waste.
Drying and cooling machine: Because both disc granulator and new type organic fertilizer pelletizer adopt wet granulation method, which use liquid as binder to turn powder into granules. So you need to use dryer and cooler to remove excessive moisture of fertilizer.
Packaging process: Finally, packaging finished fertilizer products into bags for more convenient transport, storage and use. SX packaging machine is controlled by an electric control cabinet to precisely control the weight of the fertilizer.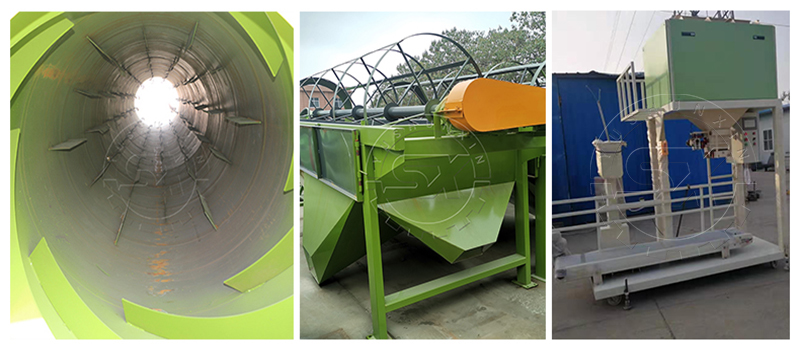 ---
How to Run a 20,000 Ton Organic Fertilizer Plant at Lower Cost?
Before starting your organic fertilizer production business, you need to consider the running costs of your organic fertilizer production plant setup. The cost of 20,000 t/y organic fertilizer production may include expenses on fertilizer equipment, electricity consumption, workers hiring , and maintenance of the equipment, among others. For this, you can
Choose the source factory
As a source factory for fertilizer equipment manufacturing, we can provide you quality 20000 ton/year organic fertilizer production line plan equipment at a factory price. Because there is no extra charge during trading.
Choose devices with low energy consumption
Before purchasing, you need to know the motor power of each machine in order to accurately calculate the power consumption cost. A device with good performance and low power consumption should be your first choice for consideration. You can contact us for the precise power consumption parameters of your organic fertilizer manufacturing line.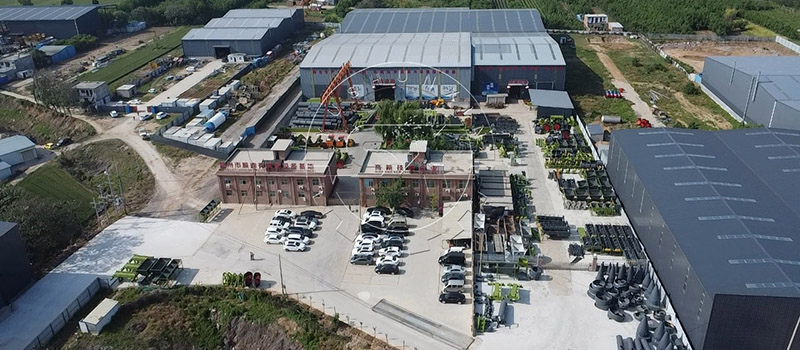 Reduce labor costs
SX equipment for organic fertilizer making has a high level of automation, requiring only 2-3 workers for a single production line. Fewer labor costs can lead to cost savings of the whole organic fertilizer manufacturing system.
Necessary after-sales service
After you purchase the machine, you need to communicate with the manufacturer about the installation, operation, and commissioning of the machine. Whether there is after-sales service is very important. This involves the production of your equipment, maintenance, etc.. Shunxin provides after-sales services for each customer. During the operation of the equipment, if there are questions about equipment, our engineers will also patiently answer them.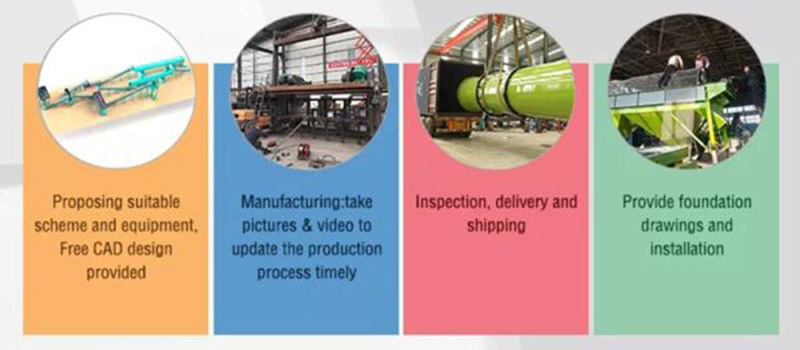 As a fertilizer supplier with many years of experience, Shunxin welcomes buyers from all over the world to visit. You can learn about the performance of the machine and the qualifications of the manufacturer through on-site inspections and visits.
---