Manure is an important by-product of farming systems in many countries. Because it is an ideal source of nutrition for many crops. Are you worried about how to manage your goat manure and how to prevent it from harming the environment? In fact, goat manure is a high-quality raw material for the production of organic fertilizer. Collecting the goat manure in your farms, composting it into organic fertilizer. Not only can it effectively deal with goat manure, it can also bring you a certain income. This article will tell you how to effectively compost goat manure on your goat farm.
---
Why does goat manure need to be composted?
As an animal farmer, with the increasing number of your goats, find a more effective method of sheep manure disposal. However, the treatment of goat manure is not simply piled together. In this process, composting sheep manure is an essential step. Why?
Providing a good environment for your goat farm
Manure management is a concern on large ranches. But even if you only have a few sheep, you need to establish a goat manure management plan. As a breeder, it is one of your roles as a manager to provide a good environment for your animals. Making sheep manure into compost fertilizer can eliminate harmful substances and odor in manure. Therefore, the goats in your farms have a low possibility of getting sick.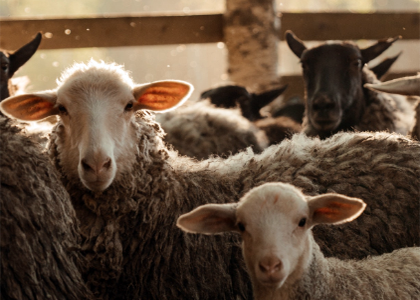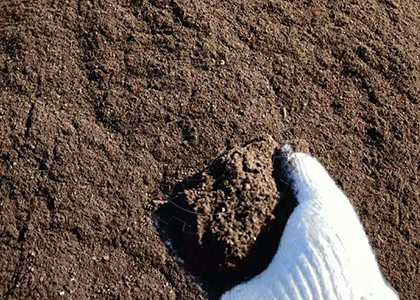 Making goat manure as organic fertilizer
Goat manure contains moisture-containing substances such as goat urine and litter. This large amounts of wet sheep manure will be the hot bed for harmful bacteria and pests. This not only affects the growth environment of goats, but also pollutes air, soil and water sources. Studies have shown that when waste with a water content of more than 98% is piled on the ground, the liquid will seep into the soil and even pollute the groundwater. But composting is a harmless process of goat farm waste, which makes it used as fertilizer without harm for crops.
---
How Long to Compost Goat Manure?
Fresh sheep manure is high in nitrogen and potassium. But you must compost it before using for supplying nutrients to crops. In addition, fresh sheep manure collected together with bedding can increase the organic matter content of sheep manure compost. Then how long does it take to compost goat manure? Natural goat manure composting takes about six months. However, Composting goat manure is affected by temperature, humidity and air, showing different reaction times. So in commercial organic fertilizer production, what should we do if we want to shorten the composting time of sheep manure?
Use a composter to facilitate compost goat manure. Under the same temperature and humidity conditions, using a turner can increase the contact between goat manure and air, making compost microorganisms more active, thereby shortening the fermentation time. That's why organic fertilizer manufacturers are quick to produce organic fertilizers from goat manure. To be honest, you can complete the fermentation process of goat manure within 20 days if you use the turning machine to turn it once a day.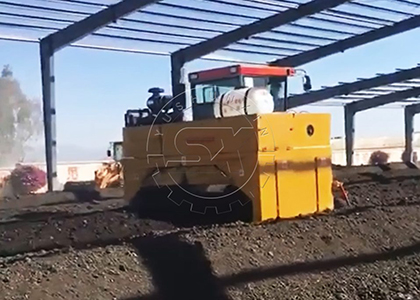 ---
Three Steps on How to Make Goat Manure Compost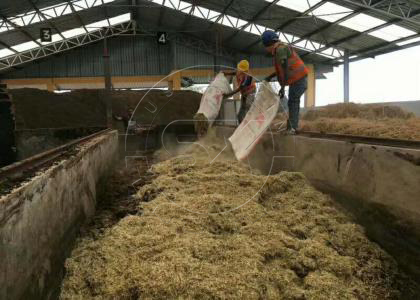 Reducing The Moisture In Goat Manure Composition
Generally, fermentation requires a water content of about 45%. But fresh sheep manure usually has a moisture content of over 65%. So before composting, it is necessary to add certain dry auxiliary materials such as straw, cassava residue, sawdust, etc to balance the moisture in goat manure composition. Besides adding materials, we recommend you our dewatering machine for separating the solid and liquid. It can remove excessive waster from goat poop faster and easier. And after dewatering, the moisture of goat manure mixture is 30%–40%
Crushing Goat Farm Waste Into Fine Powder
As the name suggests, oxygen plays an important role in aerobic fermentation of goat litter. It supports composting microorganisms in manure to decompose organic matter and generate to kill pest eggs and grass seeds. Then how to improve the oxygen content of sheep manure compost piles? Crushing. After grinding into fine powder, material has a larger contact area with oxygen. So you can finish goat dung composting more quickly.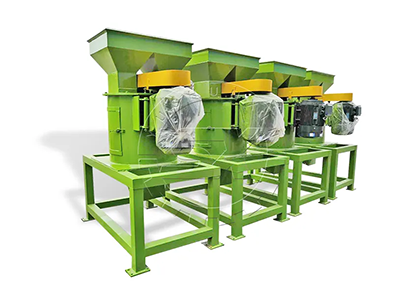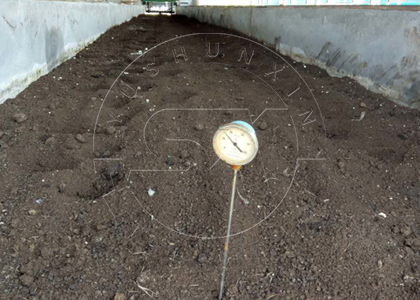 Turning Your sheep manure Compost Pile with SX compost turner
Besides proper oxygen content, you also need to focus on heat dissipation of the compost. Because in goat manure compost making, you need to not only increase the temperature to 60℃ to kill harmful substances but also control it to below 70℃ to prevent beneficial bacteria death. At this time, a compost turner is needed. When it works to turn over goat poop compost piles, while oxygen is transported into materials, the excessive heat will dissipate. Therefore, you can turn goat farm waste into compost smoothly.
---
How to buy high quality goat manure compost turners for fast goat manure compost?
How to buy high quality goat manure compost turners for fast goat manure compost? When you prepare all the conditions of composting, you can start your goat manure compost. But how to realize fast goat manure compost? We offer you high-quality aerobic compost turners to turn your goat manure into compost fertilizer. However, if you want to compost goat manure smoothly, it is necessary to consider your actual conditions.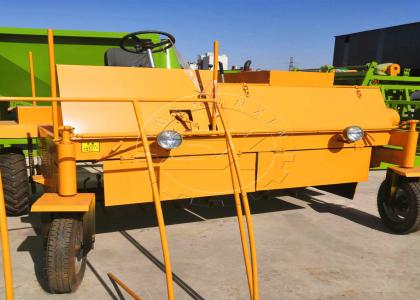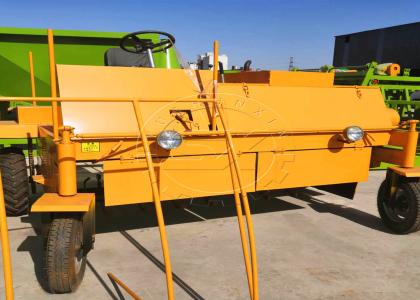 Fertilizer compost turner for small scale sheep farms manure management
Usually, to dispose of these manure less 50 t/d, we advise you our moving type compost turner and groove type compost turner. Moving type compost turner is designed with four-wheel walking, which has great flexibility. It is ideal equipment for processing goat manure compost. Especially, in small scale goat farms. Another is groove type compost turner, which is a multiple trenches composting machine. Moreover, it can achieve automatic turning, saving time and effort.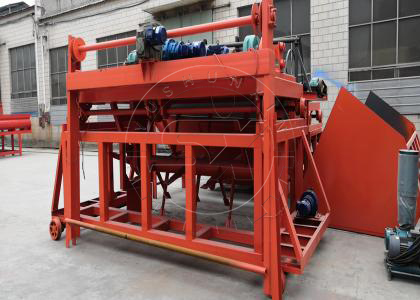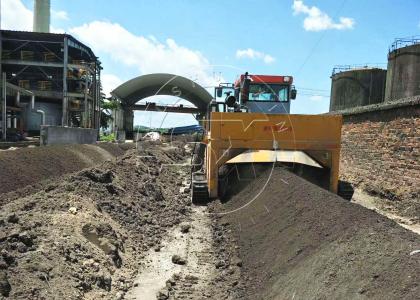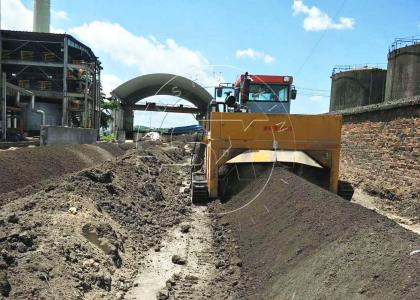 Industrial compost machine for large scale sheep farms
When your sheep manure generation is above 100 t/d, , you can to consider purchasing a larger industrial compost machine for commercial organic fertilizer making business. There are two machines for your choice. Crawler type compost turner and wheel type compost turner. The turning teeth of the crawler type compost turner can be customized, and the service life is long. Using the crawler design, walking is stable. Wheel type compost turner has the largest capacity, maximum output up to 30 t/h. It is suitable for large goat farms and fertilizer production plants. It can help you process a large amount of goat manure.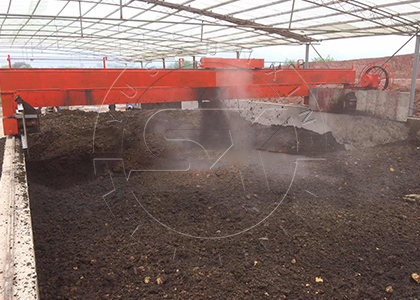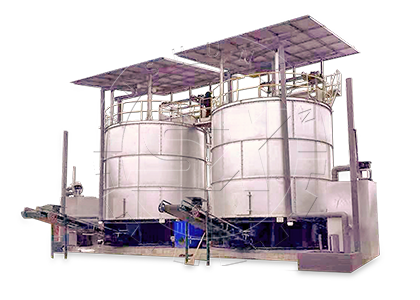 Organic fertilizer in-vessel fermentation tank for faster goat poop fermentation
In addition, organic fertilizer fermentation pot is also applicable for goat manure compost production. It adopts closed environment fermentation, which can isolate the outside world influences. So it can help you decompose sheep waste quickly. But how does this fermenter treat composting gas waste? There are professional gas waste treatment system, which consist of water spray tower and the activated carbon box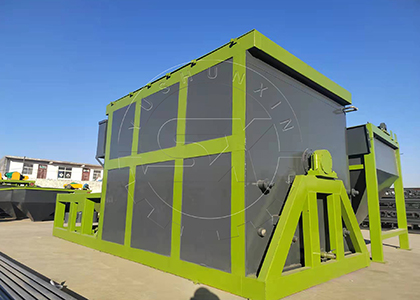 ---
How To Turn Goat Manure Compost Into Fertilizer Granules?
If you set up a sheep manure fertilizer production plant to get more profit. We recommend you turn goat manure into organic fertilizer pellets after composting. You can choose a goat poop fertilizer granulation machine accordingto the plant scale.
Large-capacity sheep manure granulation production line
For a large capacity sheep manure fertilizer plant, you need a large capacity sheep manure granulator. The granulator with the largest output of Shunxin can provide a processing capacity of 30 tons per hour. Drum granulator is the choice of many large manufacturers, and it is the most common granulator in large fertilizer production lines.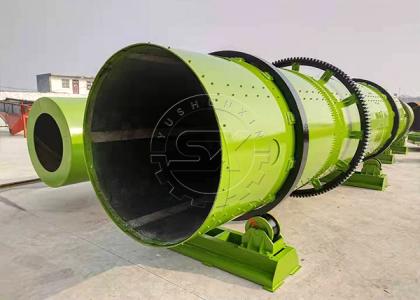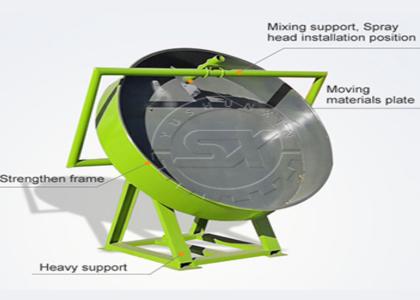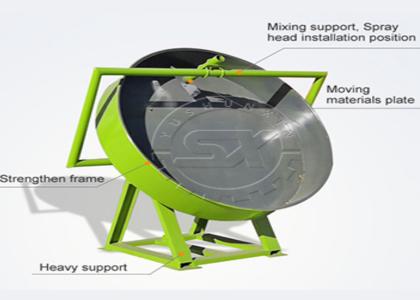 Small and medium-sized sheep manure granulation production line
For small and medium sheep manure fertilizer production plants, simple fertilizer granule making equipment can support your daily sheep manure processing. If you need to process below 120 tons of sheep manure every day, the disc granulator is a good helper for you to deal with sheep manure. Firstly, its price is lower, and secondly, it occupies a small area and is portable and convenient. Finally, its granulation efficiency is high, over 93%.
---
Commercial Scale Fertilizer Production from Goat Manure
If you want to commercialize the production of goat manure, first of all, you need to understand a complete goat manure organic fertilizer production line. What equipment is required to build a complete production line? How to use goat manure as fertilizer? Composting is only the initial stage of commercial production. A complete production line also includes stages such as crushing, stirring, granulation, drying and cooling, and packaging. I think the following equipment is what you need for commercial production besides compost turner.
Crusher for preventing agglomeration in goat manure compost
If there is agglomeration in the composted goat manure, then the crusher is a must-have for you. It can break the goat manure material for better granulation. The advantage of our vertical crushing equipment lies in the double feeding port, which makes the feeding more uniform. There is a shield on the inlet to prevent the material from splashing. There are two layers of chains inside the crusher and three layers of blades for better pulverizing effect. It can crush the sundries and agglomerated materials in sheep manure very well.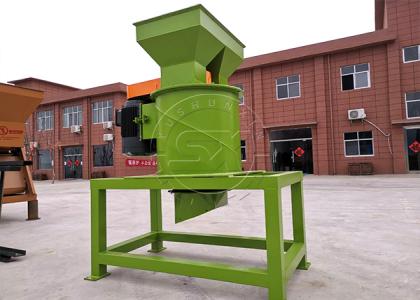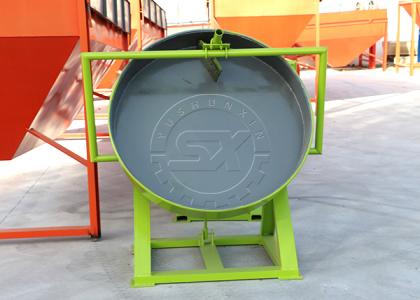 Disc Granulator for turning compost into fertilizer
It is a granulator applying for all capacity. The minimum output is 0.5-1 t/h, the maximum output is 4-6 t/h. Many small scale fertilizer production lines are equipped with disc granulator. It has different models to choose for your goat manure. Our disc granulator has five unique designs, the granular plate, frame part, adjustment part, transmission part, and cleaning device. It can help you turn sheep manure compost power into pellets quickly.
Drying Machine for drying your fertilizer before packing
The humidity of the pellets from the pan disc pelletizer will be relatively high. If you want to pack it, you should dry goat manur pellets first. The dryer is also indispensable for a complete wet fertilizer granulation line. The rotary drum of our dryer uses a one-shot forming spiral tube. The thickness of the drum is the same from start to finish. It is relatively straight, the workmanship is good, and the use time is long. There is a spiral guide plate in the feed end of the dryer, this makes pellets easier to enter into the machine..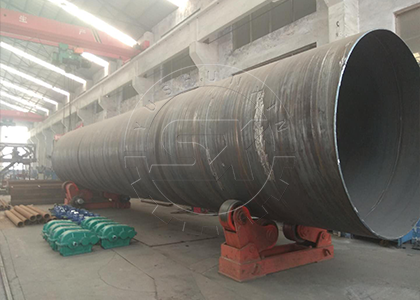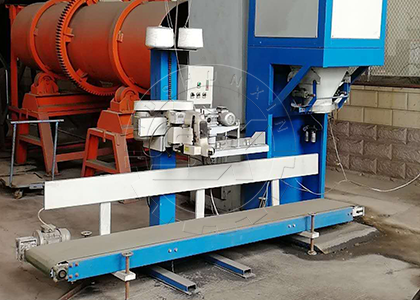 Packaging Machine
The packaging machine is the last process of commercial production, and it needs to pack the granulated fertilizer for you. Packaged organic fertilizers are ready for sale. Our fertilizer bagging machine has a high quantitative precision of 2‰ and it can help you pack goat manure compost granules in 5 kg/bag, 25 kg/bag, 50 kg/bag, etc.
When you want to build a goat manure organic fertilizer production line, you can consider these fertilizer making machine, which can help produce higher quality organic fertilizers, and a complete commercial production line can bring high profits. So don't take it for granted that these goat manure is useless, in fact, it can become black gold under the help of goat manure fertilizer manufacturing equipment.
---
How to Make Goat Manure NPK Organic Fertilizer?
As a manufacturer committed to sustainable and environmentally friendly practices, we recognize the immense potential of organic fertilizers in promoting healthy and productive agricultural systems. Goat manure, a valuable resource that not only helps in waste management but also enhances soil fertility and plant growth. The main reason is that goat manure contains rich N, P, K nutrients, which play a vital role in plant growth and development. Then can we improve the NPK content during goat manure fertilizer production? Can we make goat manure NPK organic fertilizer? Of course. you can add additional materials to enhance NPK nutrient content.
For one thing, you can add organic materials with high NPK content. For example, organic sources of nitrogen, such as feather meal or blood meal. Similarly, organic sources of phosphorus, such as bone meal or rock phosphate, and potassium, such as wood ash or kelp meal, can be added to achieve the desired NPK ratio. You can mix them with goat manure after aerobic composting. Here, SX mixer can help a lot.
For another, you can choose to directly add chemical materials in sheep manure during organic fertilizer production. Nitrogen: urea, ammonium chloride, ammonium sulfate, etc. Phosphate: Monoammonium phosphate (MAP), diammonium phosphate (DAP), triple superphosphate (TSP), etc. Potassium: potassium chloride (MOP), potassium sulfate (SOP), etc
---