Last week, we received an email from the southern African country of Maseru. Our buyer is looking for a solution for his NPK fertilizer pellet plant. Our customer looked for a reliable fertilizer machine supplier through Google, on Google, he saw our website, and our customized NPK fertilizer plant for African customers caught his attention. So he sent an email for a suitable NPK production line .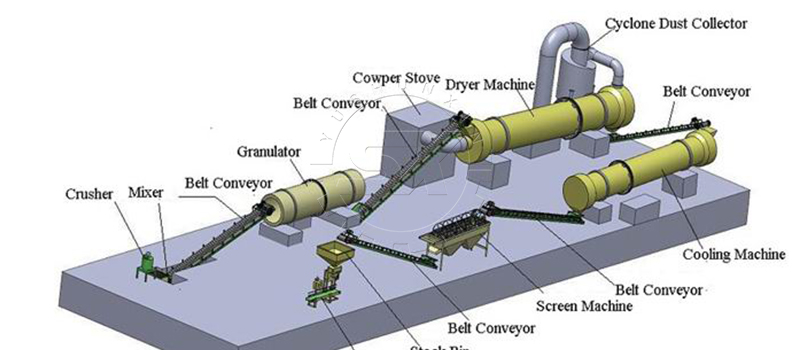 ---
What Do Our Customers Want?
In the email, our client indicated that he wants to build a 5-10 t/h NPK fertilizer plant. And the client paid attention to powder granulator choosing. "We are looking for a granulator that can produce NPK granules. Our raw materials are urea, ammonium phosphate and potassium chloride…" Considering our customer's actual conditions, we recommended our SXZGZ- 1870 drum granulator to him.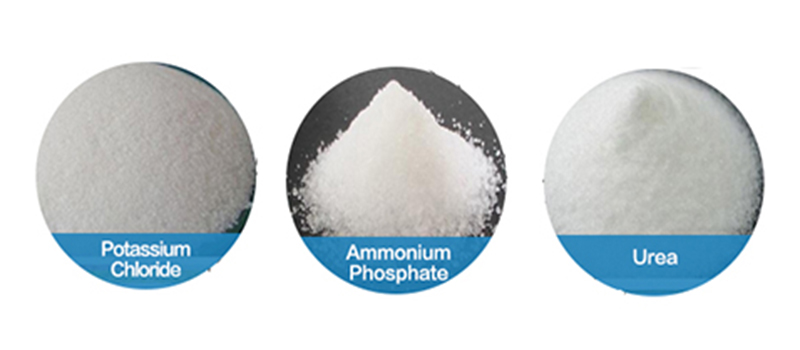 ---
Why Choose A Drum Granulator?
Turn NPK powder into pellet quickly
Rotary drum granulation machine adopts wet granulation method. which makes use of liquid as binder to granulate NPK fertilizer. In this process, under the action of water and drum rotating, NPK powder will combine with each other quickly and tightly, then form into particles of uniform size.
Large capacity low consumption
In addition, the drum granulator is favored by NPK fertilizer production plants for its large capacity production capacity. The output of the SXZGZ-1870 granulator is 5-8 t/h, which can meet the output requirements of the Lesotho customers. But its power is only 15 kw. Low energy consumption is beneficial for reduce cost in a long term.
Reducing fertilizer making erosion
Drum granulator also has long service life because of high erosion resistance. For one thing, we equip it with rubber lining to improve the corrosion resistance of equipment. For another, there is a round hole design on the outer wall to reduce erosion of NPK materials processing. Using small hammer to hit the cleaning holes can reduce the adhesion of materials.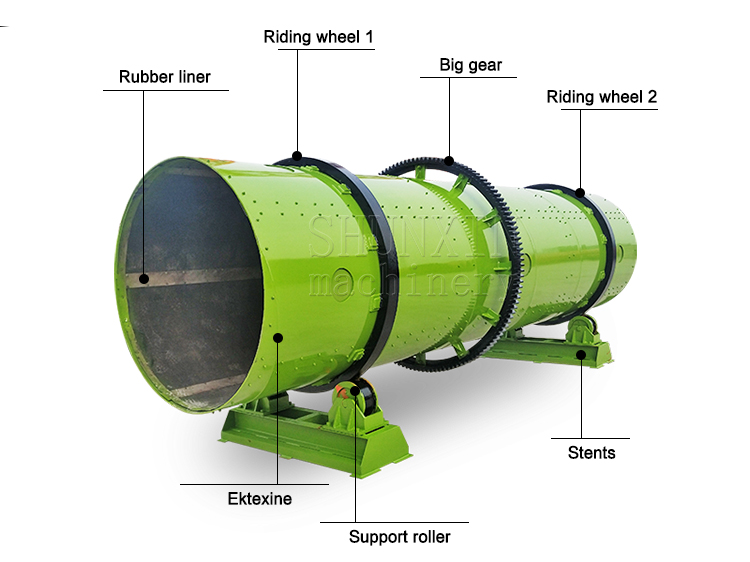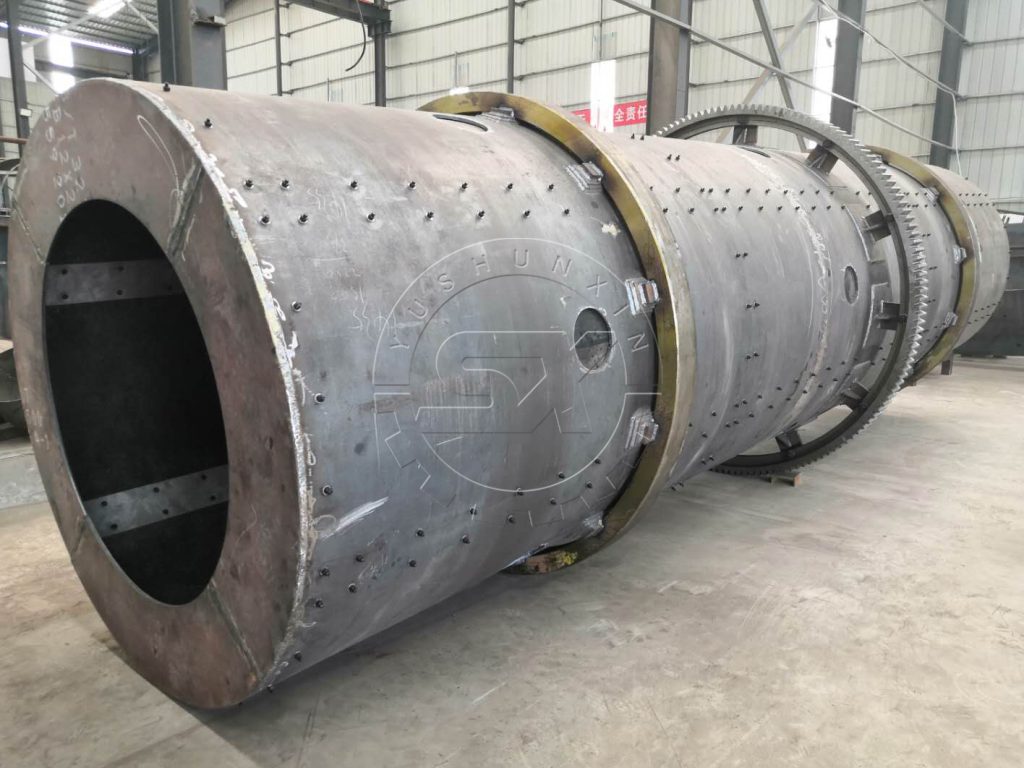 ---
what is the whole process of a 5-10 t/H NPK Fertilizer Production Line
The granulator is the most important part of the whole production line, but in addition to the granulator, some supporting fertilizer equipment is needed to form a complete NPK production line. In the email, our customer mentioned "we need a complete NPK fertilizer production line, including batching, screening, drying, cooling and other processes…" Our buyer seems to know NPK fertilizer production very well. We asked about the size of the customer's factory, and according to the drawings drawn by the customer, our engineers designed a complete NPK fertilizer design production line. Let us share this complete production line design below.
Dynamic batching machine
We have designed a three-warehouse batching machine for customers. Customers can produce a specific NPK fertilizer according to the fixed ratio of NPK fertilizer production.
Double shaft horizontal mixer
Raw materials of various proportions are sent to the mixer through a belt conveyor. The stirring paddle stirs the material evenly by rotating.
NPK rotary drum granulator
The mixed material is sent to the granulator through the belt conveyor, and the granulator converts the powdery granules into the particle size that the customer wants.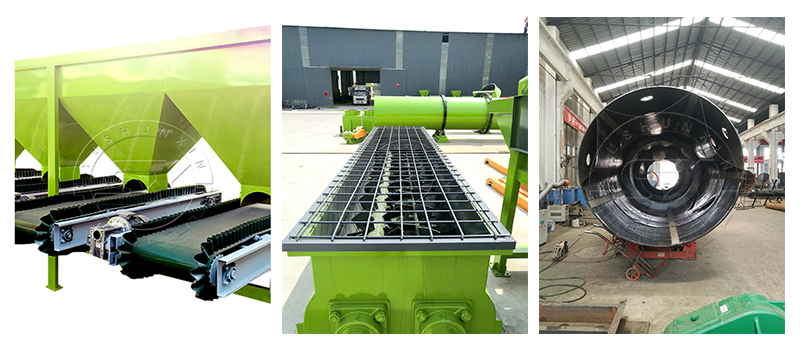 Drum drying machine
The drum dryer reduces the moisture content of the prepared granules to about 10%.
Rotary cooling machine
The rotary drum cooling machine cools down the dried granules for packaging.
Rotary screening machine
The screening machine can screen out qualified product particles, unqualified product particles and powdery particles. These unqualified particles re-enter the granulator for granulation.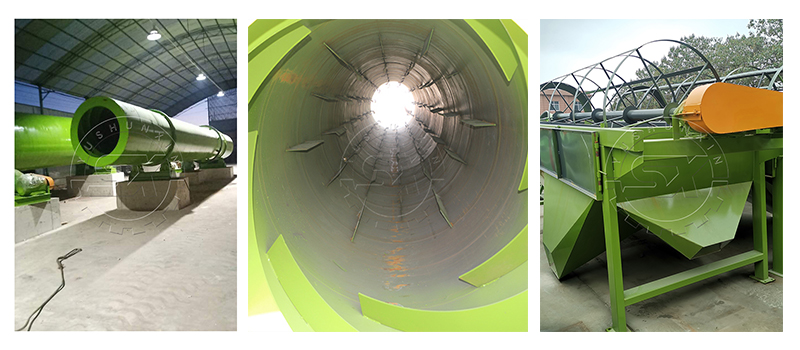 Coating machine
The coating machine coats the particles with a layer of mineral materials to prevent the accumulation of particles and the problem of moisture change during transportation.
package machine
The packaging machine automatically packs a certain amount of granules into bags.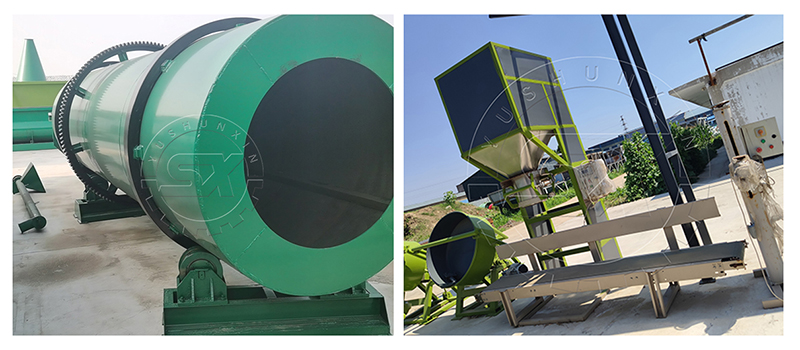 ---