On February 3, our powder line organic fertilizer production machine arrived in India across the ocean. The customer shared his joy with us via email. In fact, this Indian customer contacted us immediately after seeing our website in November last year. He wanted to build a powdered organic fertilizer production line for no more than $30,000. It's not impossible, and we can help clients build small powdered organic fertilizer lines on a small budget.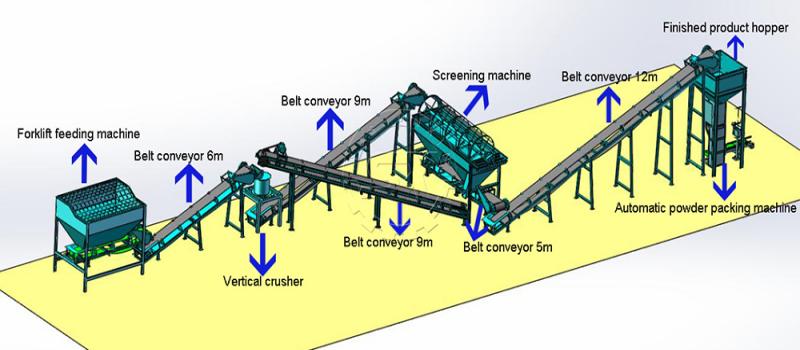 Why Choose a Small Powdered Organic Fertilizer Production Line?
On the one hand, small organic fertilizer production lines have less investment in equipment. In general, a large-scale powdered organic fertilizer production line requires a complete set of equipment. But a small line of powdered organic fertiliser requires only a few machines. On the other hand, the production line of powdered organic fertilizer is much easier than granular fertilizer. For customers who have no experience in fertilizer production, it is easier for him to succeed.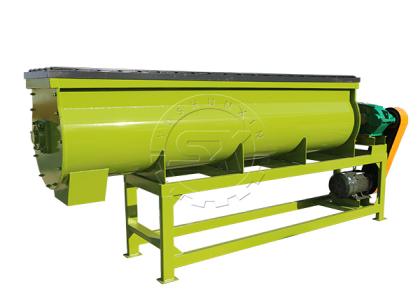 2t/d Powder Fertilizer Production Line in India
By email, we learned that the customer's raw material for production was chicken manure. Before producing powdered fertilizer, chicken manure needs to be composted. Based on the customer's small volume of chicken manure disposal, we recommend the moving type compost turner to the customer, one of the self-propelled compost turner. The customer only needs to pile his chicken manure into strips and drive our moving type compost turner to complete the turning of the chicken manure. After composting is completed, fertilizer production consists of a forklift feeder, a vertical crusher, a screening machine, a packing machine and a belt conveyor. The entire production line can produce 2t of powdered organic fertilizer per day. What is the specific production process? First, the customer needs to use a forklift to put the composted chicken manure into the feeder. Secondly, through a conveyor belt, the material will go into a vertical grinder, which will break up the chicken manure into powder. The powdered fertilizer then goes into a sifter, which screens out unqualified waste. Finally, the finished product is packaged.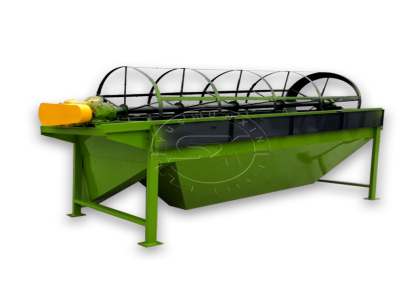 What Did Our Customers Say?
In late February, our client showed us his finished chicken manure powder organic fertilizer. He is very satisfied, he never thought that he can produce organic fertilizer powder with such little capital. He was amazed that our team helped him design such a perfect production line that he could profit from it.