Why Use Chicken Manure as Fertilizer?
Studies have shown that chicken manure contains 2.34% nitrogen, 2.32% phosphorus and 0.83% potassium. It is the best nutrient content of all livestock manure. Sounds incredible, right? But actually, composting and pelleting your chicken manure can give you great benefits. The nitrogen, phosphorus, potassium and organic matter elements contained in chicken manure are indispensable nutrients for crop growth. Chicken manure can improve the soil environment and provide better growth space for crops. Therefore, chicken manure can not only be used as fertilizer, but also a high-quality organic fertilizer.
Contact us for your own organic fertilizer production line!
---
How to Process Chicken Manure Into Organic Fertilizer Efficiently?
Preparation Before Composting
Preparation of chicken manure and straw
Studies have shown that when the initial moisture content of aerobic fermentation is 55%-65%, the microbial activity in the compost is the largest, and the composting effect is the best. However, the moisture content of fresh chicken manure is generally around 80%. Therefore, it is necessary to add straw or other auxiliary materials to reduce moisture. If the raw material is fresh chicken manure and fresh straw, it needs to be dried. Stacked separately.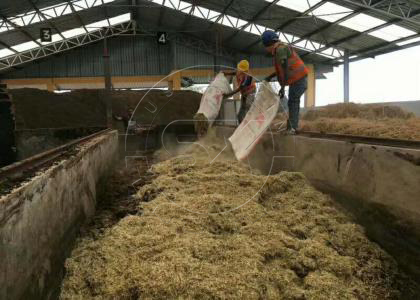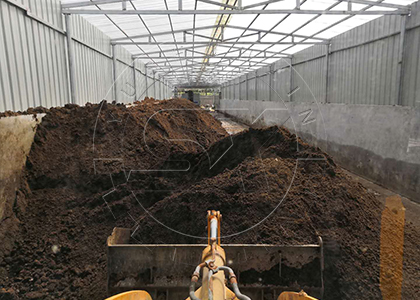 Preparation of decomposing agent
The addition of decomposing agent can speed up the composting process, increase the temperature of the compost and shorten the composting time. An average of 1 ton of material can use 0.5 kg of fermentation agent.
Preparation of site
You can choose a suitable site according to the amount of chicken manure, and try to choose a place with flat terrain, shelter from rain and good ventilation. Generally choose warehouses, simple houses or canopies. The general composting methods are divided into trench compost, windrow compost and in-vessel fermentation. When you choose to compost flat, just choose a flat area, or an open space with a greenhouse. When you choose trench composting, you need to build fermentation grooves.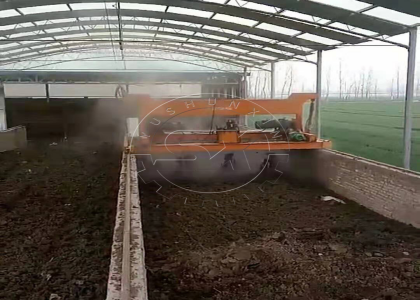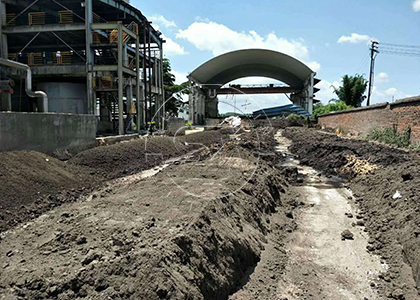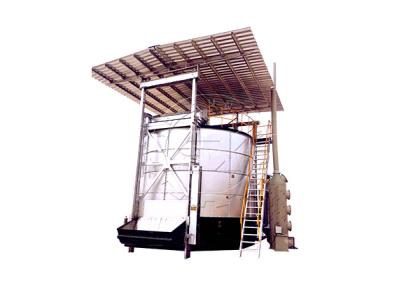 Contact us for your own organic fertilizer production line!
Composting Chicken Manure
This is the first step in turning your chicken manure into fertilizer. First of all, you need to collect your chicken manure, maybe each of us will collect chicken manure in time. Second, you need to know the water content in your chicken manure. Due to the high water content of chicken manure, it cannot be directly composted. At this time, you need to add some accessories such as straw, straw, sawdust or leaves to the chicken manure pile. On the one hand, it can reduce the moisture in your chicken manure, and on the other hand, it can adjust the carbon-nitrogen ratio. Finally, you may need some starter cultures. These inoculants can boost microbial activity in chicken manure and help heat up the compost.
Did you think this was over? And of course the most important step – turning. You have to stirring and mixing your chicken manure or it won't ferment well. At this point, you need a professional compost machine to help you.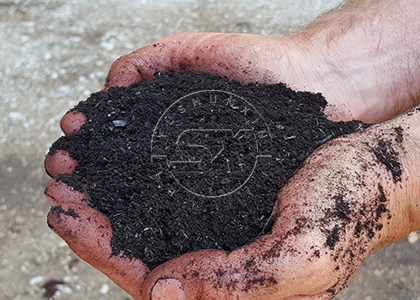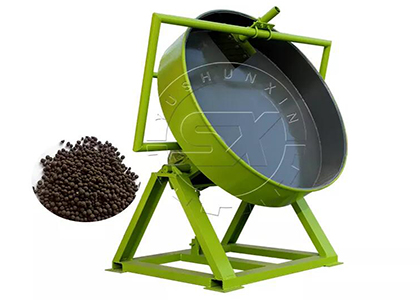 Pelletizing Chicken Manure
The uniformly mixed raw materials can enter the granulator for granulation. Granulation is the most important step in the entire chicken manure organic fertilizer production process. Why do you need granulation of chicken manure? First, granular fertilizers are easier to transport, and powdered fertilizers are prone to agglomeration and moisture during transportation. Second, granular fertilizers hold nutrients longer and make fertilizers more effective. Powdered fertilizers are easily affected by external factors, such as being blown away by the wind or running off with rain. Granular fertilizers do not have these problems.
Drying and Cooling
A complete chicken manure pelleting production line also needs drying and cooling steps. This is because the temperature of the finished pellets is high and cannot be packaged directly, and needs to be cooled. The granules produced by wet granulation contain a certain amount of moisture and need to be dried before being packaged.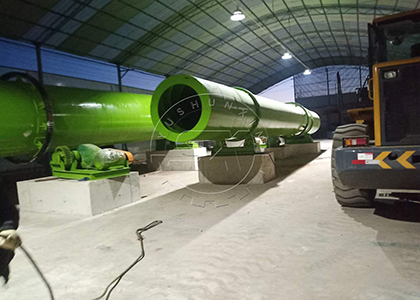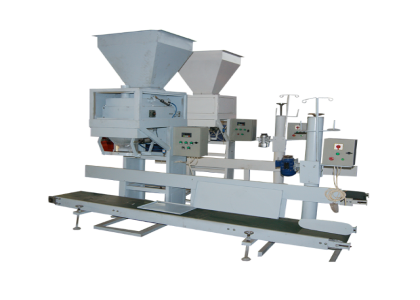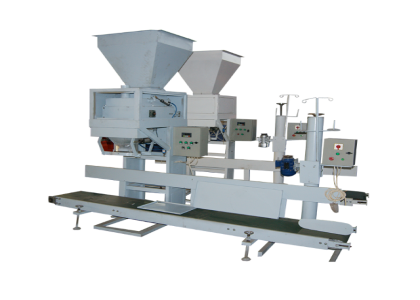 Packaging
Packaging is the last procedure of chicken manure organic fertilizer production. Shunxin's automatic packaging scale adopts imported sensor, which has fast packaging speed and measurement accuracy of plus or minus two thousandths.
---
What is the Parameters of Chicken Manure Composting?
First you need to mix wet chicken manure with rice husk or other ingredients. Next, adjust the water content of the mixture to about 60%. Finally, biological fermentation is used to heat up and sterilize, so that the moisture content of chicken manure is further reduced. In order to speed up the fermentation process, you should add the fermentation agent in the early stage of fermentation. While promoting the temperature rise of the compost, it increases the content of active microorganisms.
Composting capacity
Daily treatment of wet chicken manure: 333 t
Moisture content: 60%
Mixture specific gravity: 0.7 t/m³
Mixture volume: 333/0.7~476 m³
Stacking parameters
Stacking maximum width: 20 m (slotted)
Maximum stacking height: 2.6 m
Stacking length: 55 m
Stacking number: 30
Composting Process Technical parameters
The compost turner works about 3-4 hours a day. The compost cycle is 10-20 days, turning once every two days, and turning once every day for the next ten days.
The moisture content of the finished product can finally reach about 30%.
Composting site parameters
Composting site length: 55+ 20=75 m (10 m running space at both ends of the stack)
Width of the composting site: 195+ 20=215 m (10 meters of running space are left on both sides of the site)
Composting site area: 75 m x 215 m= 16125㎡
You should consider the ground pressure of the composting site. You should built the compost field as a flat concrete floor with a surface pressure of 1.83 kg/cm2. We recommend that the ground be constructed with an inclination angle of 1° to prevent possible water accumulation.
---
What you must focus on for Better chicken poop composting?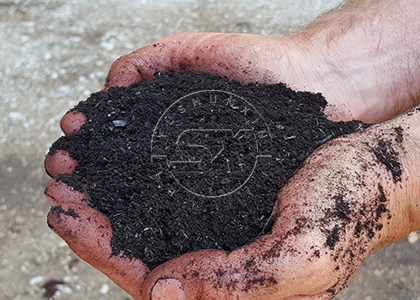 ---
Which Chicken Manure Pelleting Production Lines Can Shunxin Provide You?
An organic fertilizer production line with an annual output of 10,000 tons of chicken manure pellets
If you plan to produce 10,000 tons of chicken manure organic fertilizer granules a year, Shunxin recommends a 2-4t/h chicken manure granulator. Both disc granulators and drum granulators are suitable. Both disc granulator and drum granulator belong to wet granulation and require dryer and cooler. A complete chicken manure pellet production line may be more expensive, but the quality of the chicken manure fertilizer pellets produced is also better. Of course, if your budget is not too large, Shunxin will also recommend suitable machines according to your budget.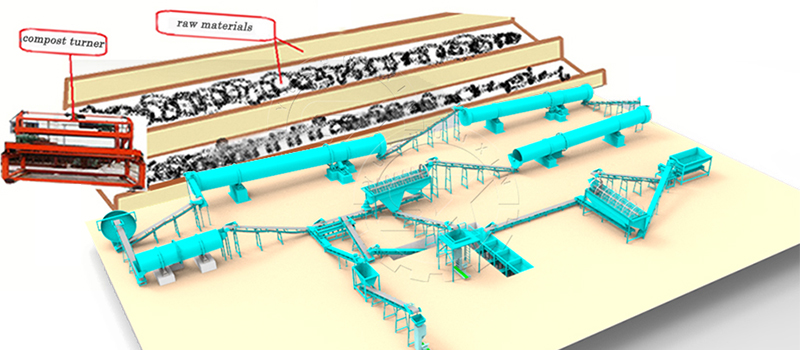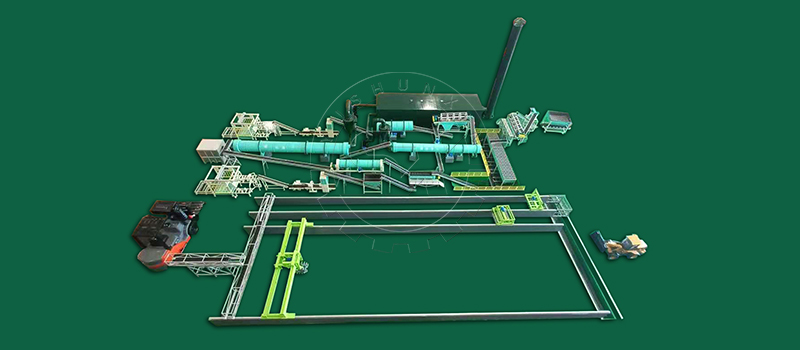 30 t/h drum chicken manure organic fertilizer production line
If you have the idea of ​​building a large fertilizer plant, then the drum granulator chicken manure production line is the perfect choice. The maximum output of Shunxin rotary drum granulator can reach 30t/h, and it is a granulator favored by many customers. Setting up such a production line can bring you more benefits.
Powdered chicken manure organic fertilizer production line
In terms of particle form, there are powder chicken manure production lines and granular chicken manure organic fertilizer production lines. The difference between the two lies in the question of whether to install a granulator. The cost of the powdered chicken manure production line will be lower, and there is no need for equipment such as pelletizers and drying and cooling. The production process of the powdered chicken manure production line is also relatively simple, which is suitable for manufacturers whose cost budget is not very high.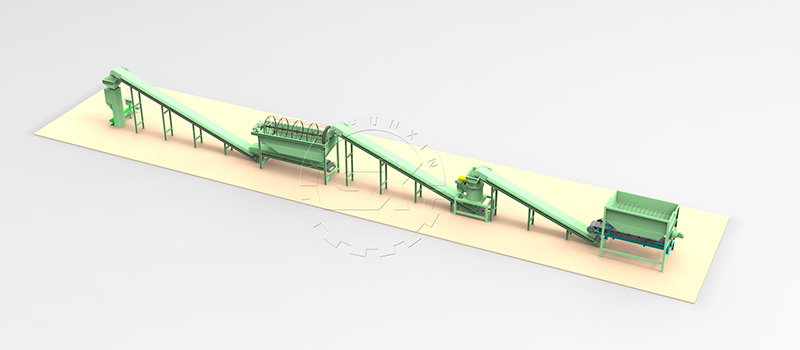 ---
What Auxiliary Equipment Does Shunxin Have to Help You Achieve High-quality Production?
Chicken Manure Organic Fertilizer Production New Type Vertical Crusher
Chicken manure compost is better to granulate after pulverization. The resulting particles are also more beautiful. Our crusher uses a chain-blade composite structure, which can pulverize materials with a moisture content below 40%. The chains of the vertical crusher use high manganese alloy chains, and the blades material is spring steel, which has the advantage of durable wear resistance. The discharge port is treated with dust suppression to prevent the overflow of dust. The crusher is highly efficient in crushing, does not stick to walls and does not clog materials, and has a viewing window so that you can complete the replacement of worn-out parts in ten minutes.
Chicken Manure Organic Fertilizer Production Dynamic Batching Machine
Our dynamic batching machine silo size can be customized to suit your needs. The contact part between the silo material is 304 stainless steel. You can choose several bins of ingredients, and the number of bins can also be customized. The batching system uses computer batching, automatic batching, quantitative measurement, high measurement accuracy, easy operation and reliable operation.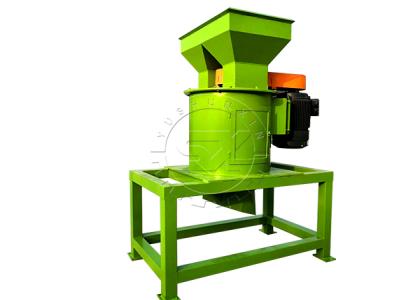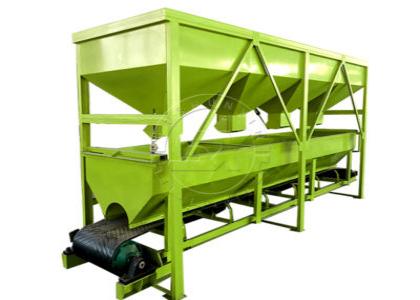 Chicken Manure Organic Fertilizer Production Double Shafts Horizontal Mixer
Why do you need to add a blender? This is because the material coming out of the batching machine has a uneven nutrient contribution. If you granulate directly, the distribution of nutrients in fertilizer granules is uneven. Some elements are abundant, and some are even missing. So the mixer is an indispensable step. Our double shafts horizontal mixer uses a double-shaft design to make the material more evenly mixed. Generally, after the dynamic batching machine, it will move to mixing equipment by the belt conveyor. Homogeneous agitation is carried out by means of helical blades mounted on double shafts. It is worth mentioning that the spiral blades on the double shafts rotate in opposite directions, so that the material is mixed more evenly. The stirring blade adopts high-strength wear-resistant material, which has a longer service life.
Chicken Manure Organic Fertilizer Production Packing Machine
The dried particles can enter the final packaging process. Our packaging machines have an integrated design and are compact. Automatic packaging, quantitative weighing. The special design is that it can be fed and has bucket metering. The packing speed is fast and the packing precision is high. Using imported sensors, the measurement accuracy is plus or minus two thousandths.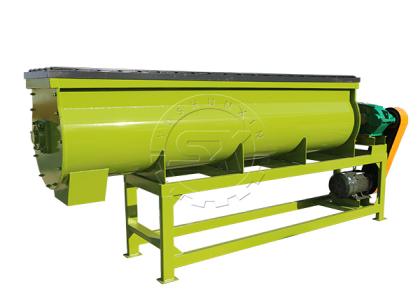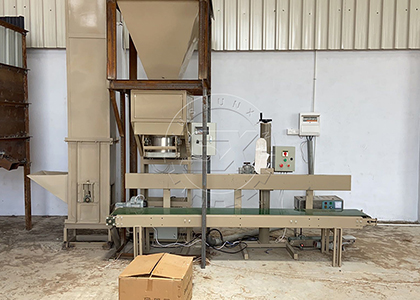 ---
How Much Does a Chicken Manure Organic Fertilizer Production Line Cost?
Cost may be your priority. Due to differences in output, machines, etc., the cost of the chicken manure organic fertilizer production line is not fixed. But the general cost will be between $20,000 and $200,000. You can write down your specific needs in the message box below, and Shunxin will have professional personnel to help you analyze or make quotations for you. We will help you save costs to the greatest extent. For example, you can build a fertilizer production plant near the chicken farm, or leave enough space in the chicken farm. This will result in an intensive production scale.
---