Last week, we received a letter from a US client. In the email, the client expressed his idea to build an organic fertilizer plant. He was a businessman who had the idea to invest in a commercial fertilizer plant. I have to say, this is indeed a great idea for doing business. Following the customer's request, we designed a 3 T/h pan granulator fertilizer plant line for him. After many comparisons, the customer finally chose Shunxin. Now, let us share the communication process with this client.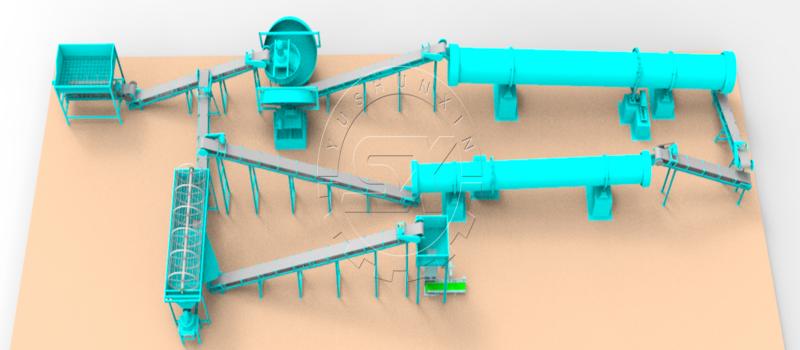 ---
What are the Needs of Our Customers?
First of all, our buyer wants a granulator with a production capacity of 3t/h. In this way, his organic fertilizer plant can produce batches of organic fertilizer that can then be sold. Therefore, we designed a 3T/h disc granulator production line plan for the buyer and sent the layout of the production machine and the quote to the customer.
However, the customer noted in the email that some granular organic fertilizers need to be coated with other minerals. We understand what our customers are thinking. Therefore, we recommend our rotary coating machine to our customers. As a result, the entire line consists of a vertical pulverizer, disc granulator, screening machine, drying and cooling machine, rotary coating machine and packing machine.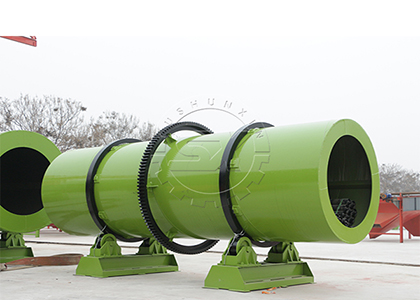 ---
Why Choose a Disc Granulator?
The disc granulator has good adaptability
The raw material for the disc granulator can be poultry manure, municipal waste, kitchen waste, sludge and various other organic raw materials. In other words, most of the raw materials can be granulated using a disc granulator.
The disc granulator has a good design
Considering the moisture content of some customers' raw materials, we added a sprinkler device above the disc granulator. At the same time of granulation, there is no need to manually add water. With a solid triangular base design, the disc granulator performs granulation through a large rotating disc. Only when supported by a strong carbon steel base can the disc granulator operate normally.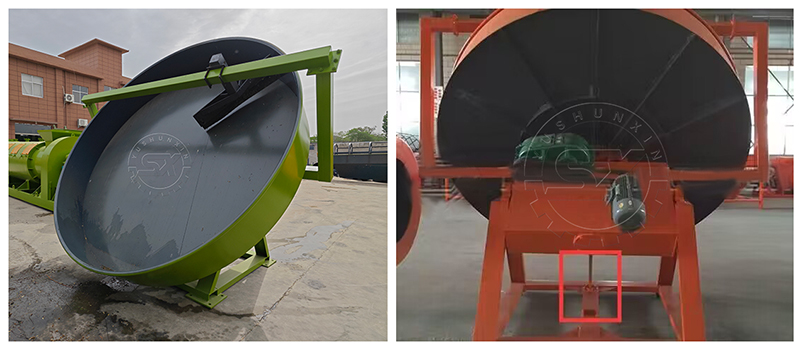 That's why disc granulator have been the best-selling machines for so many years. And the disc granulator has many models of different sizes, which can be better selected according to the output required by customers.
---
Some of the Customer's Concerns
Our buyer does not trust us very much, and he has some concerns about the production line. The client asked us to provide some cases and photos of past clients. We shared with him the recent production line solutions provided by customers in Spain, Indonesia and the Philippines. The disc granulator is very popular with customers. The disc granulator is one of the best-selling machines in our factory these years. In their organic fertilizer factory, the disc granulator can continuously produce tons of organic fertilizer with good granulation performance. We also shared the video of our factory with our customers, and we have professional drawing designers and quoters.
---