On April 18th, an old customer from Indonesia contacted us again, requesting a new organic fertilizer production line. The customer's raw materials are cms, a waste from a monosodium glutamate factory and some solid raw materials. The customer wants to make granular organic fertilizer.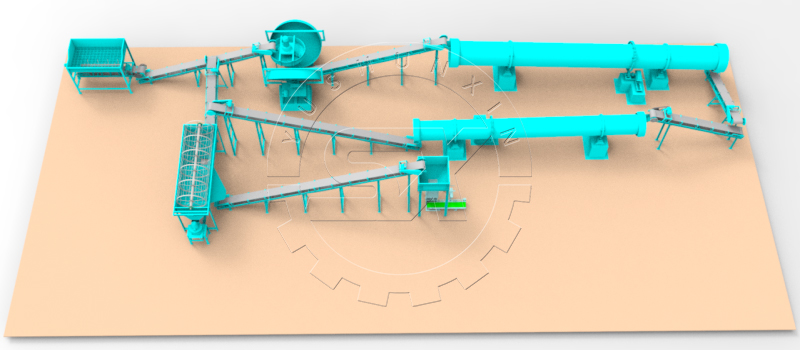 What Do Our Customers Want?
Our seller wants an organic fertilizer production line with high granulation rate. Our customer indicated that they have three production lines, but the pelletizing rate is not high. The granulation rate is about 60%. So our customers are looking for a more efficient granulator. On November 12th, the customer confirmed the visiting time with us.
According to the customer's request, we recommend a disc granulator for him.

3t/h Disc Granulator
Regarding the raw materials, the buyer's raw materials have a high water content, about 70%. Due to the large water content, it is not efficient when using a drum granulator. So we recommend customers to add bentonite and wood fiber to the raw material to reduce the moisture content of the raw material.
On 11.22, the customer came to visit. After receiving the customer's visit, the general plan of the production line was determined. The customer asked for several matching machines. Later, I confirmed the models of the screening machine and disc granulator with the customer.
However, because the disc granulator in the customer's previous production line did not run very well, the customer recommended adding wear-resistant plates to the disc. However, our disc granulator is made of 304 stainless steel, which is durable and wear-resistant, and will not have the problems of the customer's previous disc granulator. After the on-site inspection, the customer finally decided to use the disc granulator recommended by us.
On December 11th, communicate with the customer about the final production line and change the drawings. Finalize the final drawings and plans.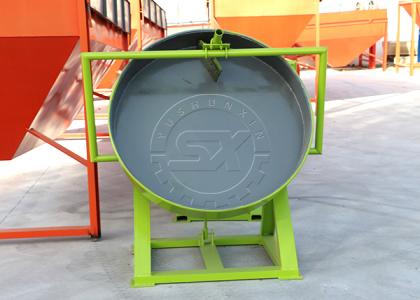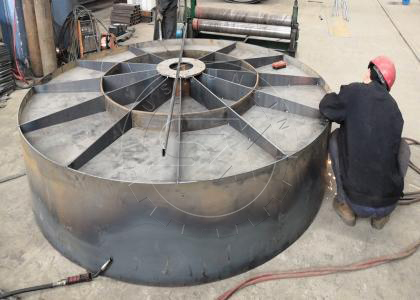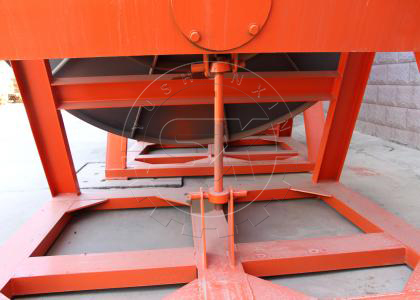 Why Do Clients Choose Us?
First of all, we will take every client's consultation seriously and help clients solve problems. Secondly, in terms of equipment, we provide buyers with the best fertilizer equipment is one of the principles we adhere to. Regarding the price, if it exceeds the client's budget range, it is because SX machines provide a larger output, and the model of the equipment is one of the factors that affect the price. It's pointless if the price is within the client's budget but the volume is not. Finally, we will patiently communicate with clients about the details of each machine, and try our best to meet client needs.