Process of composting organic waste
As the name suggests, organic waste composting machine is the equipment that can convert organic waste into organic compost fertilizer. There are many organic wastes can be used for compost fertilizer making, most of them were thrown away by us. But if you just throw these organic wastes away, this will lead to environmental pollution. Because organic waste is a biodegradable residue that is still valuable after proper treatment. Therefore, with the organic compost making machine, you can get high quality organic fertilizer. And the organic fertilizer not only can be putted into your farmland directly, but also can bring you a lot of money. Do you want to know the details about organic compost fertilizer machine? We'll tell you that in the next section.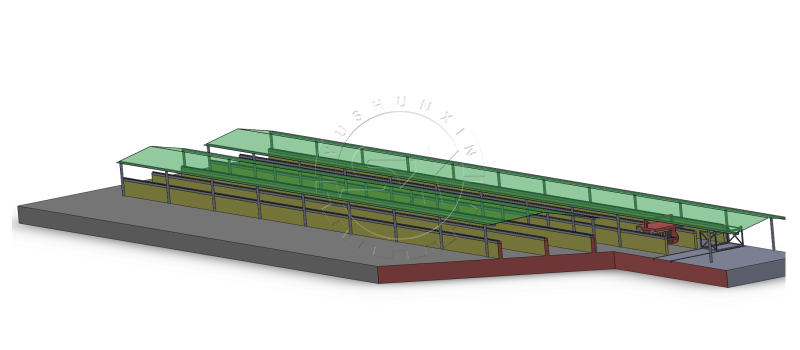 How to produce organic fertilizer from composting waste?
A complete waste composting system includes some steps, you need to know the whole production process about making organic fertilizer. Here are the procedures for making organic composting.
Dewatering. As we all know, most of organic waste have too much water. Before making organic compost fertilizer, you should dehydrate the organic fertilizer raw material and reduce the moisture content to 40%-60%.
Fermenting. To be honest, fermentation is the most important part in organic compost fertilizer making process. After the process of fermenting, you can get safe organic compost fertilizer without bad smell.
Crushing. For getting powdery compost fertilizer, the fertilizer must undergo a crushing process.
With these processes of composting organic fertilizer, you can the organic fertilizer what you want to get.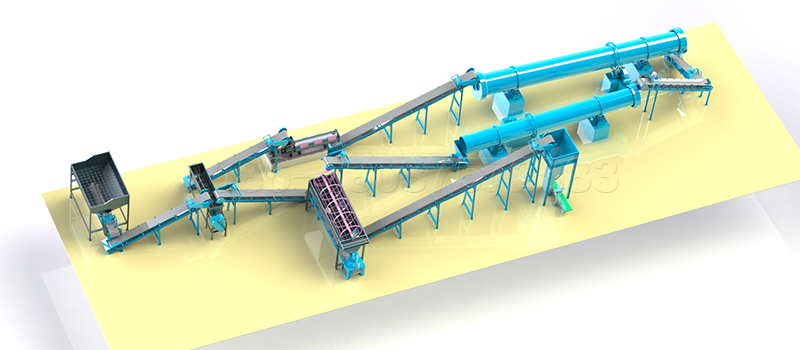 How many organic waste composting machines should be used?
In order to get organic fertilizer, there is no doubt that you need some organic waste composting equipment. Here are the composting machines what you need.
Organic waste solid-liquid separator machine. As mentioned above, you can know that there is too much moisture existed in organic waste. At this time, an organic waste dehydrator will be your good helper. It helps keep your organic waste within reasonable moisture limits.
Organic compost fertilizer making machine. Because fermenting is the most important process in composting system, organic compost fertilizer fermentation equipment-organic fertilizer compost turner should be equipped in your fertilizer plant. It will effectively lower the temperature of the compost and produce fermented fertilizer.
Lumpy fertilizer crusher. If you want to put the organic fertilizer into farmland, you need to use powdery fertilizer. Because there are a lot of lumpy fertilizer after fermenting. You'd better use a fertilizer crushing machine to help you solve this problem.
If you have these orgnaic fertilizer equipment, then you can set up an small organic fertilizer production plant.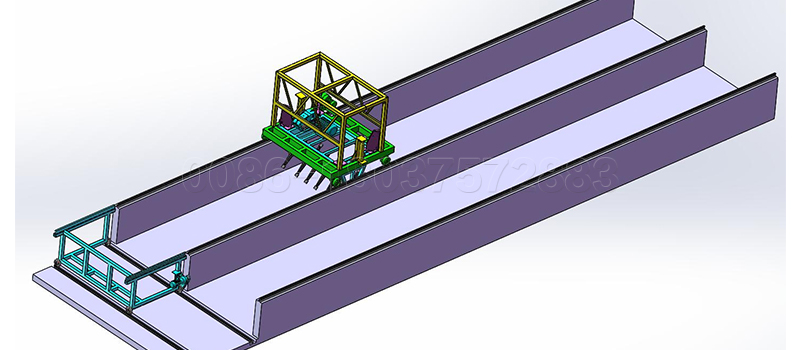 What kind of methods of organic composting?
Generally speaking, there are some methods to make organic compost fertilizer.
If you don't have too much money to buy organic waste composting machine, you can prepare a simple compost production system in your home. But that can spend you too much time, and you may not be able to stand the stench.
Dynamic composting technology for organic waste. If you adopt this composting technology to make organic fertilizer, you need to turn the organic fertilizer regularly. In this time, you should use some organic compost equipment to make it. On the one hand, you can reduce environmental pollution. On the other hand, it can save more energy and time.
Static organic compost fertilizer machine. In our fertilizer machinery, we also have static organic compost fertilizer machine-in vessel composting machine. Because this fertilizer machine adopts double-layer insulation design and unique deodorization system, it can help you get organic fertilizer as soon as possible. In fact, 15 days is ok.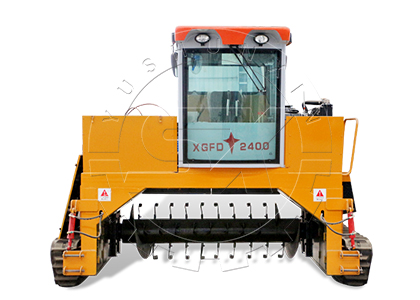 Crawler Type Compost Turner
Model: SXLDF-2300
Turning Width: 2.3m
Turning Height: o.6-1m
Row Spacing: 0.8-1m
Power: 75kw
Why compost or organic manure is better instead of chemical fertiliser for our crops?
Before you make organic fertilizer, you had better know the benefits of organic compost fertilizer. Here are the benefits of organic fertilizer.
Excessive use of chemical fertilizers will destroy the structure of the soil and cause immeasurable damage to the soil. But organic fertilizer won't have this kind of problem, because it contains many organic elements, such as nitrogen, phosphorus and potassium. These microelements are good for you crops and soil.
The improvement of soil and crops by organic fertilizer is a cyclical process, and the targeted development of nutrients requires need time and process. But chemical fertilizer can improve the growth of crops in a short time, but easy to lose a lot of nutrients.
The most important thing in organic fertilizer is probiotics. These microorganisms can play a biological role in the soil, and the land is continuously improved, making the poor soil more fertile, but the fertilizer has the opposite effect.
So, if you start an organic fertilizer production plant or organic fertilizer production line, you will have good financial results.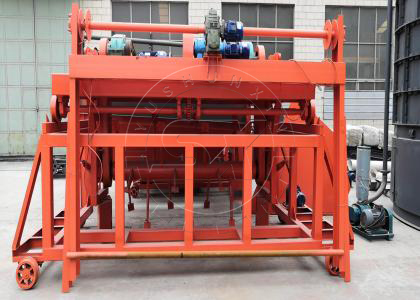 Groove Type Compost Machine
Model: SXFJC3000
Main Power: 18.5kw
Mobile Power: 1.5kw
Lift Power: 1.1kw
Working Speed:60m/h
Trench Dimensions WxH:3000x 1550mm
Application: Turning the compost on the groove
What can you use to make organic fertilizer?
As we all know, there are many organic fertilizer compost materials can be used to produce organic fertilizer. In general, we usually use animal poop as organic fertilizer material. Except that, you can also use other organic fertilizer raw material to make organic fertilizer.
Agriculture waste. In order to get a good agricultural cycle model. You had better convert these agriculture waste into organic fertilizer, then put these organic fertilizer into your farmland.
Seaweed. If you live by the sea, you can find there are a lot of seaweed. Because seaweed belong to organic raw material. Thus, you can make organic fertilizer from seaweed.
In addition biosolids, sludge and garbage, filter mud from sugar mill, worse slag cake, straw sawdust and other organic waste also can be used to make organic fertilizer. If you still have some question what to know, feel free to contact us.
Four things you must check before buying compost machine
Compost machine should be equipped with inbuilt shredder (That can help your decomposition process become more easier).
Power of motor attached to shredder should be apt and match shredder capacity.
Composting is not a mechanical process so ask for compost quality certificate if anyone offering 24 hours composter.
Contact parts of organic compost machine which will come into touch with garbage should preferably built with stainless steel as it will not take rust and will increase machine life.