Operating a small scale organic fertilizer production plant,
SEEC
can provide you complete small manufacturing unit for fertilizer manufacturing: small composting machine, pulverizing equipment, small fertilizer blending equipment, small manure fertilizer pellet machine, etc. Meanwhile, if you have coating requirements, there is also small fertilizer granules coating machine for you to choose. Especially, it is alternative for you to choose different equipment configurations according to your requirements. Besides, you can also get most suitable processing solutions and machines at factory price in SEEC. It is applicable for your to
recycle your agricultural waste
, organic animal manure and so on.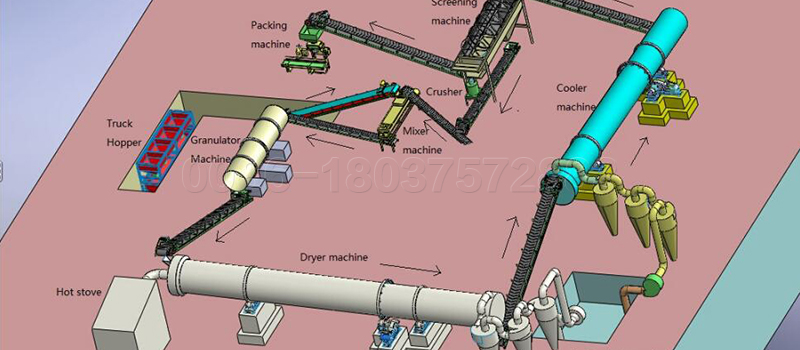 Starting a small scale organic fertilizer making plant, you should prepare suitable materials, plant, and fertilizer machines. Here SEEC explains to you, which materials do you need, how large the plant you should have, and which equipment you should buy.
Suitable organic materials
Starting an organic fertilizer manufacturing plant, you should know what kind of material is suitable for you to make fertilizers. Generally, animal waste is often be used as materials for manufacturing organic fertilizers. Chicken manure, pig waste, cow dung, poultry waste or some other animal manure are good materials for processing. You can buy them from animal farm. Or, if you have an animal farm, it is applicable for you to
recycle them
directly and even make profits.
A small plant for production
For manufacturing organic fertilizer, you should have an area for processing. As a rule, the area you need depends on the size and configuration of your processing machine. Meanwhile, if you have an area for processing, we can recommend you the best equipment configurations for you and even design your own processing solutions.
It is the most important factor for your small scale fertilizer production. There are many machines for organic fertilizer processing. While, which equipment is suitable for your small scale production requirements? How can you get suitable small manufacturing unit for fertilizer within your budget? SEEC has professional suggestions for you.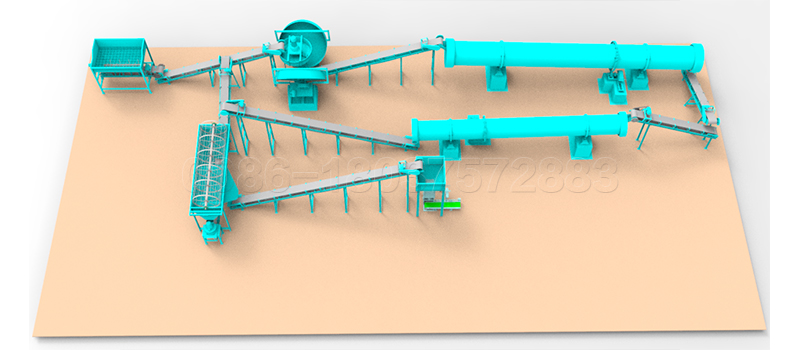 To manufacture cow dung fertilizer powder in small scale, what you need is a small scale compost turner for composting quickly and a pulverizer for fine powder making. SEEC provides many types of compost turner machine and crushers for you. Here we recommend the moving type turner machine and semi-wet type fertilizer crushing machine for you. These two machines are widely used among our customers for their small scale organic fertilizer production.
Moving type compost turner machine for small scale fertilizer plant
The moving type compost turning machine adopts
windrow composting
technology for composting your cow dung. This machine can help you turn cow dung into available organic fertilizer in about 20 days. If you want to produce cow dung compost fertilizer in small scale, it will be suitable for you. Especially, this windrow turner takes you a little space and it can move conveniently. Meanwhile, its price is economic. What's more, it only needs one worker for driving it.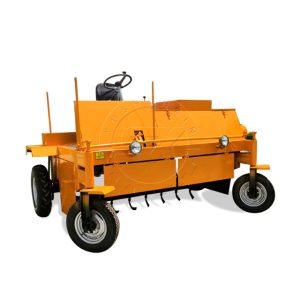 Semi-wet cow dung fertilizer pulverizing machine for sale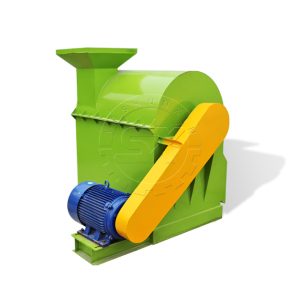 For high quality cow dung
fertilizer powder making
, you can equip with a pulverizer. Although the composted organic cow dung will be powdery, there still has some blocks. SEEC has many fertilizer crushing machines for you to make fine cow dung powder. While, for your small scale production requirements, the semi-wet materials crusher will be a good choice. It can process your cow dung fertilizer into fine powders efficiently. Moreover, if you need, we also have double-stage semi-wet manure grinder for you. It can make finer powder.
For your requirements of processing poultry waste fertilizer granules, it is key for you to utilize a granulator for pellet making. Generally, you can feed your crushed poultry manure compost into the granulation machine and then our fertilizer pelletizer will turn them into granules automatically. After the granulation, it is applicable for you to use dryer and cooler for lowering the moisture content and temperature of pelleted fertilizers. While, for your small scale organic fertilizer production, you can dry them by natural air for some days. And then it is time for packing. These following two machines are basic production machine for your reference.
Hot sale 1 ton per hour new type organic poultry waste fertilizer dedicated granulator
This
organic fertilizer granulation machine
is SEEC patent product. It can
process your poultry waste compost powder
, whose
moisture content
is between 25%-40% into granules. The smallest size of this granulator is SEECJCZ-600. Its production capacity is about 1 ton per hour. Moreover, this machine has high granulation rate, which is about 95%. Besides, you can also choose our pan granulation machine, if you want smaller granulator for poultry waste fertilizer pellets making.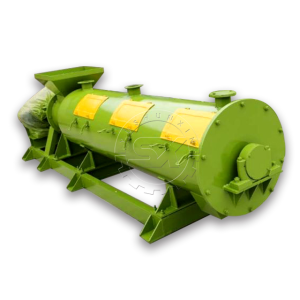 No-bucket organic fertilizer packing scales for sale
In your small scale poultry waste fertilizer granules making plant, equipping with a packing scales will be more convenient and efficient. There are no-bucket, single bucket and double bucket fertilizer bagging machine for your different requirements on production capacity. The no-bucket one is suitable for small scale organic fertilizer granules production. It weighs the fertilizer granules in bags accurately and efficiently. Or you can also choose the other specifications according to your needs. We can recommend the most suitable packing machines for you.
As an experienced fertilizer equipment manufacturer, SEEC can provides you different types of organic fertilizer processing machines. And there are many equipment configurations for you to choose. The different configurations have different process. Meanwhile, the different configurations of each machine also cost differently. We can customize equipment for you if you need. Whether the appearance, materials for manufacturing machine, the devices configurations and the production capacity all depend on you. Thereupon, the price is changeable according to your requirements.