Bio organic fertilizer is one of microbial fertilizer. Its predominant sources are poultry manure and agricultural wastes like straw, which will be processed via the procedure of fermentation, decomposition, dehydration and odor removal. After the composting, it is suitable for you to add the bacterial spawns like rhizobium and mixing them evenly. In this way, the bio organic fertilizer combines the advantageous features of both microbial fertilizer and organic fertilizer. With the raw materials similar to organic fertilizer resources, machines that produce such bio organic fertilizer are almost same as the organic fertilizer production line.
Therefore, if you are eager to bio fertilizer plant project, the following machines can be in your consideration: composting equipment, crushing tools, mixing devices, screener, granulating machines, cooling units, drying instrument, packager. As an expert in the fertilizer machine making industry, SEEC can provide you all the machines above with various models.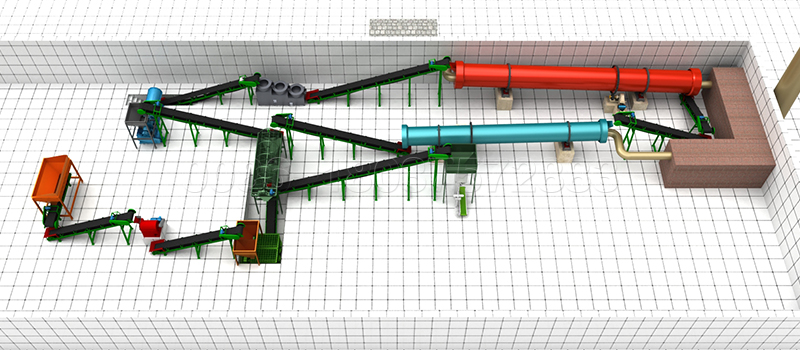 How can farmers produce cost friendly biofertilizers by using SEEC Composting machine?
There is a load of raw materials like manure as well as sawdust in farmers' plants and some of them apply the manure directly. However, if you act like that, your crops will suffer a lot. Here goes a good way to process the manure into biofertilizer. Meanwhile, SEEC composting machinery can provide concerning solutions for you. For example, we have trench composting turners for you to compost in grooves, such as lane turner, wheel type turner machine. And for your windrow composting, there are hydraulic auxiliary crawler compost turner, moving type composting machine, forklift compost turner, elevating belt compost turner for your reference. Besides, you can also use our in-vessel composting system to manage your material for your bio fertilizer plant project.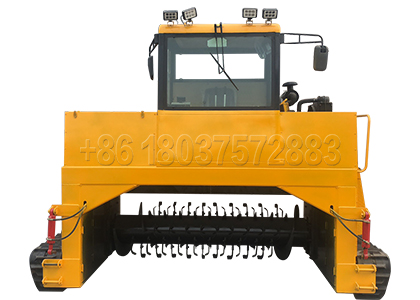 Process of making bio fertilizer using cow dung
Cow dung is material with low cost and stable property for bio organic fertilizer. It will finish its fermentation in 7 days through SEEC commercial in-vessel composting system. The finished fermented cow manure will benefit the soil fertility. What's more, it also increases the fertilizer utility rate rather than hurt either roots or seedings. Besides, there are two tips for you. First, with the high moisture content in the fresh cow dung, you may need a dewatering tool. Here SEEC has screw press drying machine to dry the material in the proper water content. Second, in order to speed up the fermentation, you can mix some sawdust, grass and peat soil or horse manure and goat feces when composting.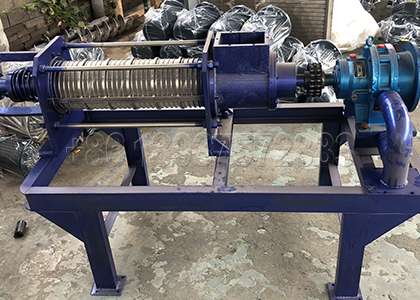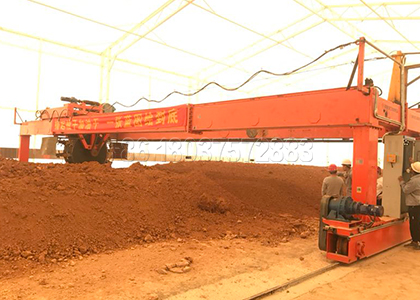 Introduction of different rates of bio charcoal and chicken dung as organic fertilizer
With rich nutrients in the chicken dung, biofertilizer from chicken feces has a better fertility than that from pig manure. And owing to the attendance of the bacterial spawn, organic matter in the chicken feces can be decomposed in a fast way with the help of crawler compost turner or self-propelled composting machine. As for how to coordinate with the percentage of bio charcoal and chicken dung, we suggest that the addition of 20% bio charcoal into the required material is the most desirable composition. It is not only the most effective combination to expedite the chicken waste fermentation, but also can produce the best bio fertilizer.
Manufacturing line for biofertilizer from pig waste
Although there is less fertility in biofertilizer from pig manure than that from cow waste or chicken dung, it goes the easiest process from waste to bio fertilizer since there is no need to ferment the pig manure after the first fermentation by using SEEC forklift turning machine or windrow turner. Furthermore, with this fermentation tank, there will be no stink generated.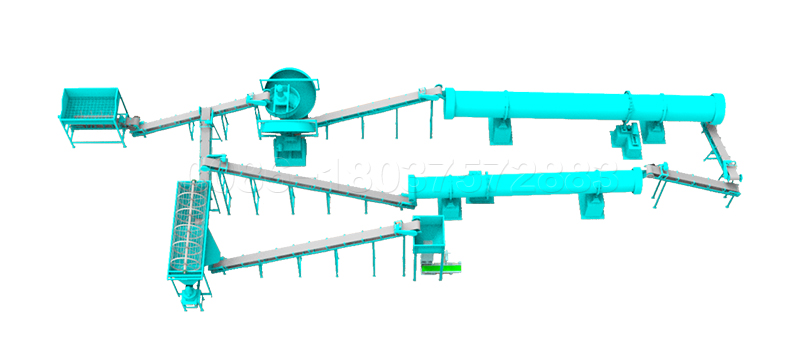 Bio compost fertilizer from waste sludge
Some people may think that producing bio fertilizer from waste sludge is out of reach. Nevertheless, when fermenting sludge waste in coordination with cow dung, it comes a way to change sludge into treasure. And the microorganisms in cow dung is necessary for the bioconversion of solid waste to bio organic fertilizer. As for this process, wheel type compost turner is suitable for large scale fertilizer plants on account of its large production capacity. While forklift turning machine for small ones due to its flexible usage in both the air and the workshop.
Manufacturing bio compost, the most important thing is composting. The raw materials have to go through a completely full decomposition before you apply them to the crops. Through the decomposition, the pest and nocuous ova can be killed to avoid crops damage.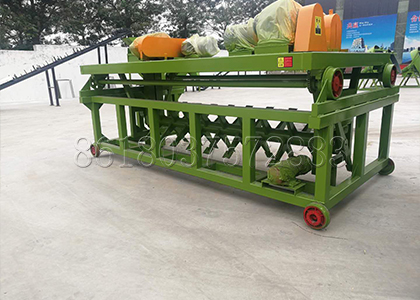 How to stop contamination in bio fertilizer plant project through SEEC products?
Environmental protection is one of the most important cases that countries as well as societies focus on. There will leak odor or dust in the process of bio organic fertilizer production when you use other normal fertilizer production machines. If you have an unstandardized discharge of them, the troubles like environment deterioration and damage on life quality of residents accompany.
Therefore, SEEC suggests you that using biofertilizer fermenter for removing foul smell since it is a complete closed fermenting machine which equipped with the function of natural deodorization. In addition, it has a really short fermentation period. Only in 7 to 10 days, the fermentation pot will finish its work. And from the view of dusting collection machines, SEEC has cyclone dust collector, dust chamber as well as water curtain dust collector for sale. Dust chamber uses for storing the dusts during the bio fertilizer production. And for decreasing the dust pollution, you can use the other two braces. In this way, it takes multiple dust prevention measures. The contamination gets effective restriction.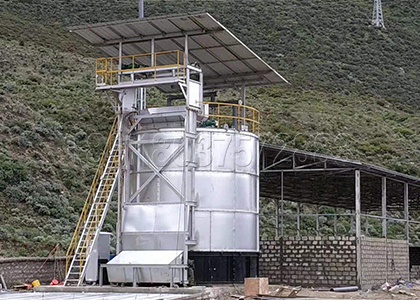 What does SEEC machinery can do in the course of manufacturing low cost but high yield bio organic fertilizer?
We provide you with the relative cheap and affordable machines in the bio fertilizer plant project. Even though we quote in a low level, we promise our machine is in the superior quality. Taking the new type vertical crusher as a case, crushing blade as well as chain in the internal machine work on materials directly.
With those two parts, it has larger production capacity (from 3 ton to 15 ton or so per hour) than any other crushing machines. Moreover, with the crushing blade made from special texture, it can works for a longer time than others. For another, semi-wet material crusher is suitable for pulverizing both poultry manure, straw wastes and organic industrial wastes. There are many specifications for you to choose, productivity of 1 ton to 8 ton per hour. After all, we will customize for you to meet your needs on price, production capacity and quality according to your budget.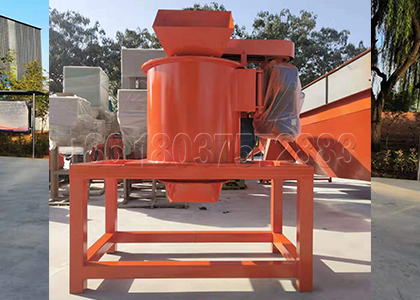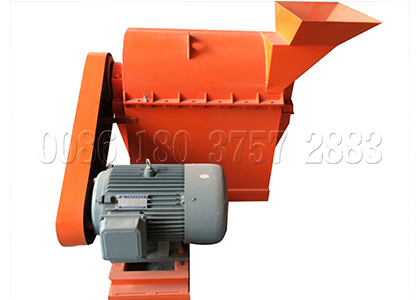 How to make biological fertilizer using waste as a 1 ton per hour bio fertilizer plant project?
If you have limited fertilizer plant and feel like starting a small-sized business for bio fertilizer plant project, the following recommended machines will be what you want:
Solid-liquid separator: If your waste has high water content, it is incapable of going the composting process. The solid-liquid separator can be put into use to drive its excessive moisture away.
Moving type compost turner: With its low cost and small occupation, most of our customers prefer to choose it for fermenting the wastes. Additionally, prior to fermenting, it is necessary to pile up the material in a strip so as to catch a lasting fermentation.
Semi-wet material crusher: It has an adaptability in crushing different materials, such as poultry manure, kitchen wastes, sawdust and sludge. During this period, it crushes the material into powder.
Disc mixer: It uses for mixing the materials uniformly so that blocks have no chance to form or exist.
Pan granulator: It applies in making powder into pellets. It is the most universal one for granulation.
Rotary screener: It is for altering the standardized granules out to engage in the next process while you can send the unqualified ones back to granulator for secondary pelletizing.
Rotary drum dryer and cooler: These two machines are applicable for drying and cooling your pelleted bio compost. And then the fertilizer granules will be better for transporting and storing.
Single bucket packing scale: It uses for accurately packing up finished fertilizer pellets to realize convenient storage and transportation.
All the above are machines that a complete biofertilizer production line entails for a small scale bio organic fertilizer commerce.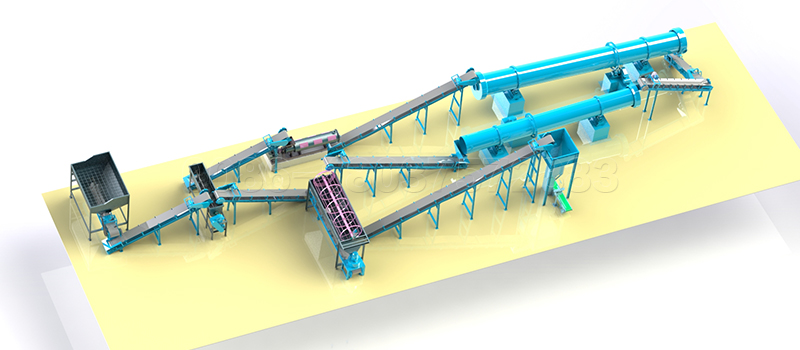 5 tips of SEEC professional bio organic fertilizer production line that hits your desire
Area requirements for line of manufacturing bio fertilizer: Our engineers can provide you with the most economical drawings. And the drawings can be customized in accordance with your material, capacity needs as well as your budget.
Bio fertilizer manufacturing consultancy: Before, during and after machine sales, we will spare no efforts to help you obtain solutions to the bio organic fertilizer production line.
Bio fertilizers production training: For your installation, SEEC machine manufacturer will send relevant manuals and videos when delivering the machine. Besides, if you need actual training, we have engineer for helping you install on-site.
Designs of biocompost machines: SEEC machine has not only good appearance, but also reasonable structure. Take new type organic fertilizer granulator as example, it works with much stability owing to seamless steel tube in combination with supporting pedestal.
It may happen to new bio fertilizer manufacturers, who do not know how to get knowledge to produce bio fertilizers. Do not worry! SEEC machine making company will serve you unturned.
Want to get a solution for your own bio fertilizer plant project?
Choose SEEC fertilizer machinery, developing your bio fertilizer plant project in a large scale
With the rapid growth of large population, it is necessary for us to have more crops to support the lives. Thus, the governments begin to fund the fertilizer industry to solve the larger food consumption. On this occasion, bio organic fertilizer stands out with its advantages. It can not only balance the PH value of the soil, but also increase the product quality and crops capacity. Meanwhile, you can also use it to improve soil fertility and tighten the pest control. However, there are many bio organic fertilizer making machines, which has bad working efficiency flow into the market. Thus, the leaders of the countries set principles for fertilizer production industry.
With the development of biofertilizer production, its quality control becoming higher and higher. Thereupon, there comes higher demands on fertilizer equipment. SEEC heavy industry has studied fertilizer machine manufacturing for more than 30 years. What's more, it is the pioneer of this field in China. And we have achieved ISO9001-2000 quality system authentication certificate, so we can ensure our machines with high quality.
Generally speaking, SEEC heavy industry is a credible supplier. And we are your assistant on your way to bio fertilizer plant project.